Augmented Reality uses the real world and enhances it across multiple sensory modalities. Augmented Reality (AR) is an answer to providing more contextual experiences to your users by overlaying helpful information or objects on top of their surroundings or providing new ways to interact with your brand or service.
And, AR can help process data, and data is everywhere. Our brains work hard to turn that data into information while also focusing on the task at hand. What if we gave our brains some help with AR?
Augmented Reality isn't new, why are you talking about this now?
AR isn't new but it hasn't been accessible and convenient for the masses. However, we're moving quickly in the direction of more AR.
Why? Because the most powerful AR frameworks and experiences are delivered through hand-held devices. This is great for simple use cases but is a barrier for those needing their hands to interact with the experiences that AR provides. And, while there have been several attempts to take the experiences delivered through your hand-held devices and move them to eyewear no one has quite nailed that interaction thus far.
I believe that will change in the near future and we at Airship are preparing to help you take advantage of this technology once this shift occurs. However, we can also help you start using it right now!
Exploring Augmented Reality capabilities
To get started, I asked myself, what are problems I face in my day-to-day life that could benefit from AR? Then I asked, does AR have to solve a particular pain point, or is the application of AR built for a little fun too?
My first thought was how can I use AR to improve my golf game? A particular pain point of mine currently. Because, if my golf game improves, I'll have a little more fun. With these questions in mind, I decided to test my AR skills and build an app GolfAR (gaal-fr)!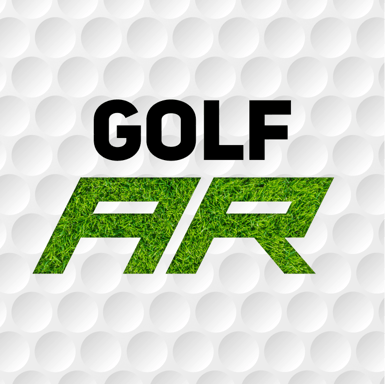 Start with a simple problem.
In V1 of GolfAR, I started with a simple problem, I always forget a ball marker to mark my ball position on the green. I either have to hope someone has a coin or find the nearest leaf and hope it doesn't blow away. Also, I'm a bit (ok, very) competitive and want to keep track of my putting distances from time to time, especially if I sink a long one.
With these problems in mind, the first feature introduced into GolfAR is a ball marker tool that will allow a user to mark their ball in AR using several fun markers. It also allows the user to mark their pin location in AR, and get a measurement to the pin while also keeping track of the location of the ball on the green. It's a simple problem, it's a fun interaction, and it's effective at solving a need.
Over the next several weeks I will be covering a few of the new features we're looking at adding into GolfAR. I'll also look into the technologies used and ideas for their application within different industries.
You can also check out additional design shots from GolfAR on our Dribbble page.
Airship has worked with multiple customers across a myriad of industries over the years. Moving forward, the use of AR is one that I am confident can lead to greater efficiencies and next-level experiences for our customers which will impact their customers.
If you have any questions or want to talk about how Airship can help you build an experience for you or your organization thru custom web and mobile application development, let's talk.