In the Fall of 2021, I had the great honor of being accepted into the Nashville Technology Council (NTC) Emerging Leaders in Tech (ELITE) 2021 Cohort. The Greater Nashville Technology Council is, in their own words, "the catalyst for creating America's premiere collaborative and inclusive tech community." (see their full Vision & Mission here) Airship is a proud member of this vibrant community, with a few of our Crew members living in the Nashville area.
During this 12-week program, our cohort of emerging tech leaders had the privilege of being led through a mix of training sessions facilitated by the inimitable Jennifer Patterson of Agility Leadership Group. These sessions included practicums, one-on-one mentorship, and networking events all designed to expand and foster leadership skills.
It's tough to distill 12 weeks of life-changing leadership content into a blog post, but I have chosen to touch on just three areas that apply across many industries and job descriptions. I have naturally focused my aim on the tech world, but no matter what you do or where you are, leadership is leadership, and these ideas still apply! So let's talk briefly about how to lead in your current role, your local network, and your community at large.
Leading In Your Current Role
"As soon as I get that job title, I will be a leader."
"When I get promoted to manager, then I will be able to lead people."
Many of us have had these kinds of thoughts at some point in our careers. Even if it wasn't that explicit, the feeling was there. The truth is...that's total crap.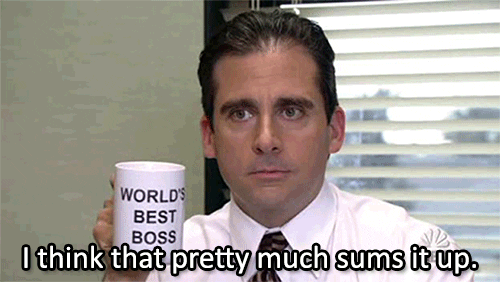 The reality is this: leaders don't require titles to lead. Leaders lead from wherever they are, and their driving force is the desire to see others succeed and feel empowered, NOT the ability to control them. If I had to pass on one thing from my time in the ELITE program, it is this truth. Here are just a few of the ways that we can help empower those around us, no matter our title:
Trust
This one is simple- if you don't have trust, nothing else matters in teamwork. We must build trust through authenticity, empathy, high standards, and consistent feedback. Everything else we do depends on this foundation.
Communication
At Airship, we value understanding how different team members think and communicate to help us work together effectively. A few of the tools we have used to assist with this include Culture Index, StrengthsFinder, Enneagram, Myers-Briggs Type Indicator, and even our Hogwarts Houses (this one is just for fun and, also, Go Hufflepuff). By understanding each other's core motivations and personality structures, we can tailor our communication style to resonate with each individual and ensure everyone feels seen and heard.
Feedback
A significant part of empowering teams includes a culture of consistent, direct, and specific feedback. If people don't know what they are doing wrong, they will keep doing it, but on the other hand, if they don't know what they are doing right, they might stop doing it! Specificity in constructive and positive feedback is essential. "Good job" ain't enough!
Another key to feedback is articulated well in Kim Scott's book, Radical Candor. Leaders must "care personally and challenge directly." Your feedback won't carry any weight if you don't also convey with the authenticity that you care about the success of those around you.
Leading In Your Local Network
I moved to Nashville in 2016 with a remote job and a flourishing professional network...back in NYC. For five years, I worked as a fully remote employee with zero ties to my local tech community, and I had no idea just how isolating that was until I stumbled upon NTC ELITE last Fall. I met interesting people with all kinds of job titles, experiences, and goals, and it was precisely the connection and inspiration I was missing in my professional life.
Airship is a team of remote employees spread across seventeen states (as of early 2022), so while I don't work for a Nashville-based company, having a professional network in my city has been such a gift. I have grown so much as a leader from hearing others' stories of struggle, triumph, failure, and success. This vulnerability has made me feel less alone and given me a strong network of support and encouragement. We, humans, need connection, and while remote workers might have to work harder to cultivate local community, it's certainly out there waiting for us.
Remote doesn't have to mean alone!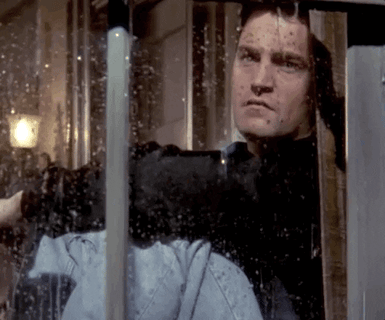 Leading In Your Community
A prominent component of the ELITE program is the community tech project. My group researched technologies used in the local public school system and looked for solutions to existing challenges. The tech ideas we proposed were good and maybe even essential, but I would argue that the most impactful outcome of the project was simply an increase in awareness and a call to action. As leaders, we have a unique responsibility to look beyond ourselves and our organizations to help empower and give back to our communities. As the saying goes, "a rising tide lifts all boats!"
I am embarrassed to admit that before this project, I was completely ignorant of the struggles of our school systems, especially amid the COVID-19 pandemic. It turns out I wasn't alone! I am grateful for the opportunity to walk in some different shoes and help get the message out about the need for support. I even got a chance to volunteer at the Book Fair with some friends! What a nostalgic ride! (see GIF below for actual footage of me working said Book Fair)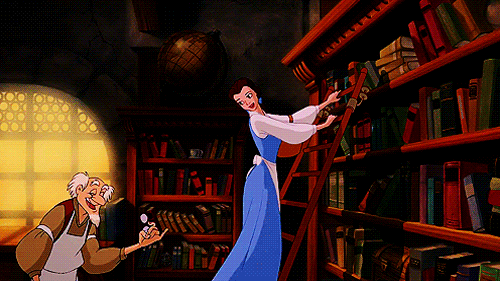 As this world speeds on in technology advancement and innovation, the needs of underserved communities are only growing. Those of us in the tech field have an invaluable gift to offer in these circumstances. Consider looking for ways to donate your expertise in your community and watch your impact spread!
Recommended Reading List
The following is a list of some excellent books on leadership. Some were referenced during the program and some are just my personal recommendations:
Leadershift: The 11 Essential Changes That Every Leader Must Embrace by John C. Maxwell
Radical Candor: Be a Kickass Boss Without Losing Your Humanity by Kim Scott
The Speed of Trust: The One Thing That Changes Everything by Stephen Covey
Multipliers: How the Best Leaders Make Everyone Smarter by Liz Wiseman and Greg McKeown
The Power of Moments: Why Certain Experiences Have Extraordinary Impact by Chip Heath, Dan Heath
The Five Dysfunctions of a Team by Patrick Lencioni
Grit: The Power of Passion and Perseverance by Angela Duckworth
Crucial Conversations: Tools For Talking When the Stakes Are High by Kerry Patterson, Joseph Grenny, Ron McMillan, Al Switzler
NTC ELITE 2021 Press:
Amazon, AllianceBernstein join tech mentorship program- by Kathryn Rickmeyer; The Nashville Post