Since I have started at Airship, it is more important to me and to us as a company than ever to realize that in order to grow as a whole, it is imperative that we also grow personally and professionally. We started to brainstorm about what exactly makes us who we are? What makes us different than other companies? We landed on "Pursue Excellence" and even commissioned a local iron shop here in Birmingham, AL, Iron City Metal, to build a sign for our office (and an iron Airship logo - keep reading to see the confetti toss!!). But what does that truly mean — to pursue excellence?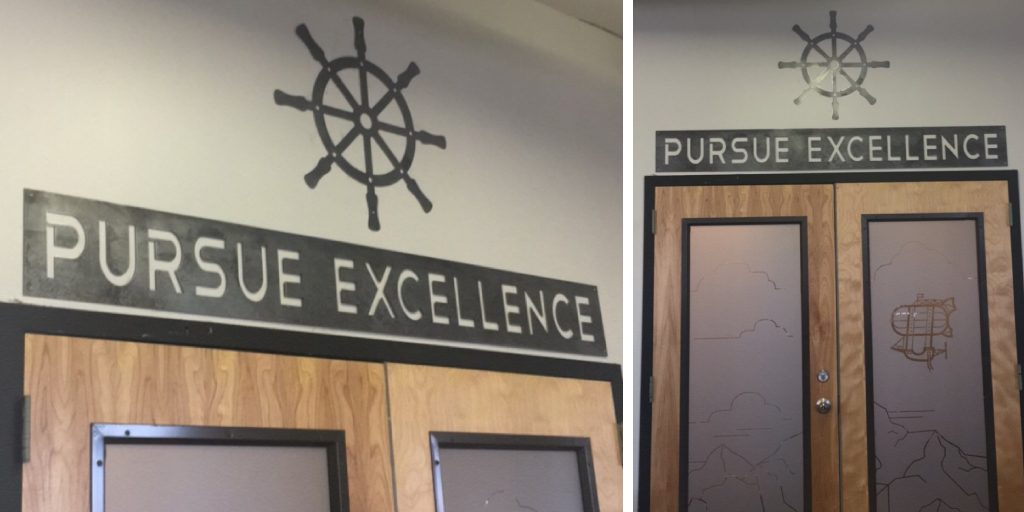 It is so important that we keep in check our mind, body, and soul. If one of those areas is out of balance it is impossible to be 100% with the other areas. They directly affect and reflect the health of each other. But what does this have to do with pursuing excellence? In order for us to be the best employees, and be successful in our careers we must keep each of these things in balance. Mastering this equation is key! I think that, in this day and age, it is easy to walk through our everyday lives being content with just a job and a paycheck -- not a career. That can be a very slippery path. Each area of our lives is so intertwined that it is hard to keep them separated. I believe that one of the keys to happiness is being truly happy with your career choice. We may think that grass is always greener on the other side, but in reality, the grass is greener where we water and fertilize it!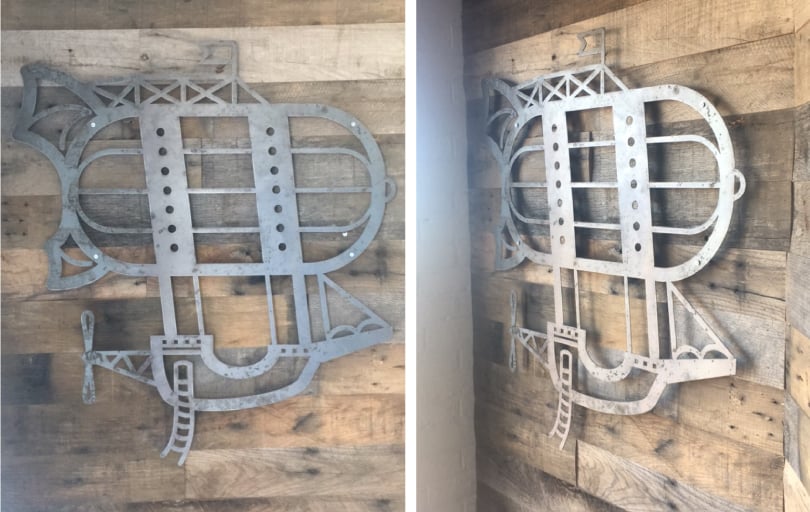 So, what do we do to water and fertilize our grass? As a company, we welcome learning opportunities and celebrate knowledge. Every Friday is centered around learning. One of our crew members will teach us about something they recently learned about or share a subject they're an expert in. We have a bookcase full of books ranging from statistics to the latest and greatest leadership book -- and a book club to discuss our takeaways and how we can use that knowledge. There is always something that we can improve upon and that notion is always welcomed.

NEW: Check out the Airship Book Club's collection of favorites and reading recommendations! (Google Doc) To truly be in the pursuit of excellence, I believe as a group we must always:
Strive to go above and beyond the status quo.
Make positivity paramount in every situation.
Pay attention to detail.
Encourage learning in yourself and in others.
Take chances. It produces rewards and provides learning experiences.
Be openminded to new ideas and ways of doing things.
Learn to be an effective communicator and listener.
Consistently strive to be better.
Develop healthy habits of taking care of yourself — especially our bodies.
Observe the golden rule.
Be steadfast in your beliefs.
Keep compassion and humility a priority.
Surround ourselves with people who you admire and look up to. We are, in part, who we surround ourselves with.
There is always a part of ourselves that we can improve on! Never become stagnant. Do your best work and continually learn from other people and from your own experiences. Pursuing excellence does not come naturally; you have to work at it! Happier customers will be a result; it will lead to a happier workplace and being more satisfied in your career. After all, as Will Durant said: "We are what we repeatedly do. Excellence, then, is not an act, but a Habit."

Below: Confetti celebration for our 5th Anniversary! Click here to learn more about our awesome Project Navigator, Danielle Morgan!