Not every software application is meant to fit in the palm of your hand. Sometimes, designing for the tried-and-true web browser or desktop application is necessary.
While we love clever designs for mobile applications, there's always a need for well designed, desktop-sized interfaces.
Here's a look at some of the amazing work our product and UX designers (also known as Shipwrights at Airship) have done for websites that interface with custom software applications.
1-2. BL Harbert - Custom Intranet & Custom 404 page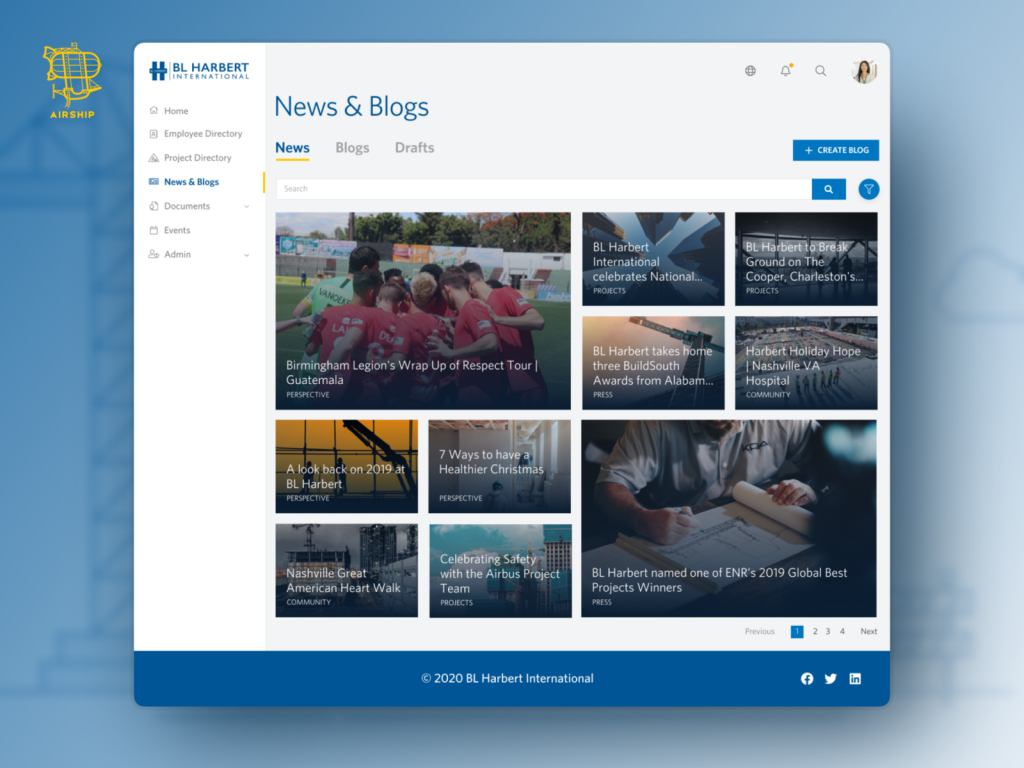 From Dribbble: "Here is the news and blog page from the BL Harbert International Intranet! Very cool project to work on that has been live for the BL Harbert team for a couple of months now!"
As if we couldn't love the BL Harbert team any more than we already do, they go and ask us to make a custom 404 page for them. Here's a look at the amazing job our designers did for their team.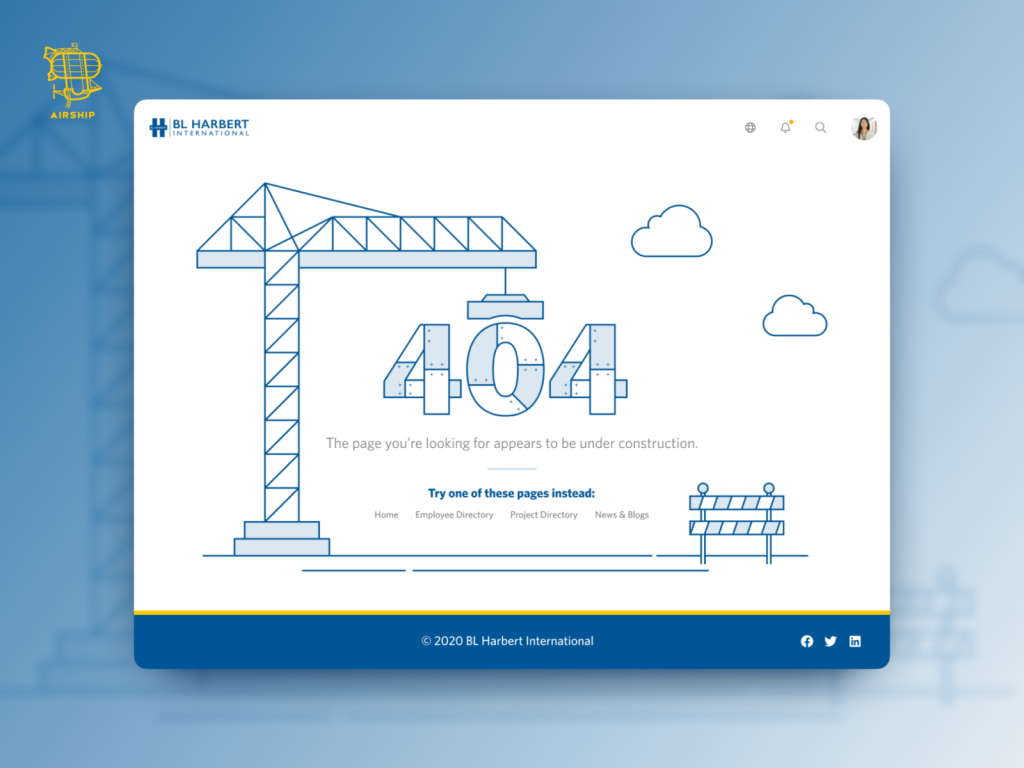 3. Grow - 2020 Conference Landing Page
One of the big pivots of 2020 is moving in-person events and conferences to the online sphere. Grow approached us to help them transition the event online by creating a custom landing page for their team.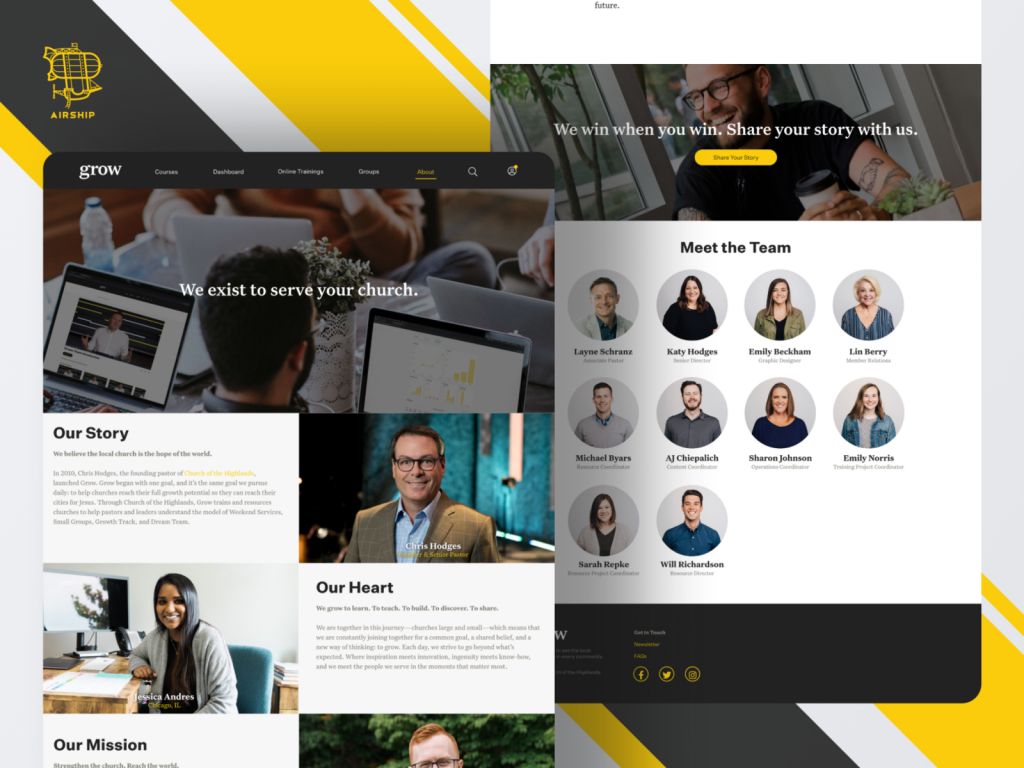 From Dribbble: "What do you think about our "About Us" page for Grow? We wanted to make it warm, welcoming and professional, so we used lots of images of real people, clean typography and bold colors."
Here's another look at the awesome work of our product designers: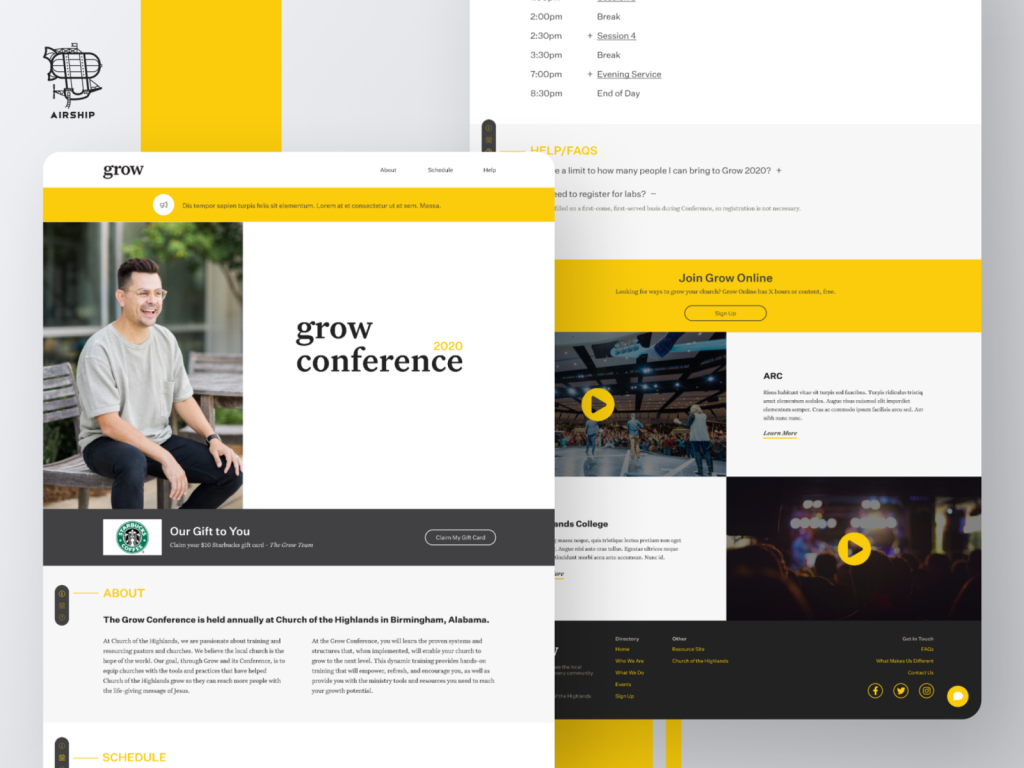 4. Groundworks - Sales Portal Web Application
We included this in our previous design roundup, but it's just too good not to mention again (not sorry).
Groundworks, one of the nation's largest privately-owned foundation services companies, acquired AFS Foundation & Waterproofing Specialists in June 2020. AFS has been a client of ours since 2018, so we're thrilled to continue working with them and the Groundworks crew on an awesome product to help their sales reps in the field and both new and longtime customers.
5. Be A Blessing - Fundraising Platform Website
Be A Blessing is a custom-built fundraising platform we're honored to work with -- we even mentioned their mobile application in our last roundup!
Be A Blessing is a fundraising platform that connects social workers, nonprofits and school counselors in rural America with potential donors. Currently, services to rural America are fragmented to non-existent in some areas, and are often services that are singular, yet important in nature, i.e. food, clothes, etc. Very few programs exist, especially on a national level, to fulfill the diverse material needs of the poor.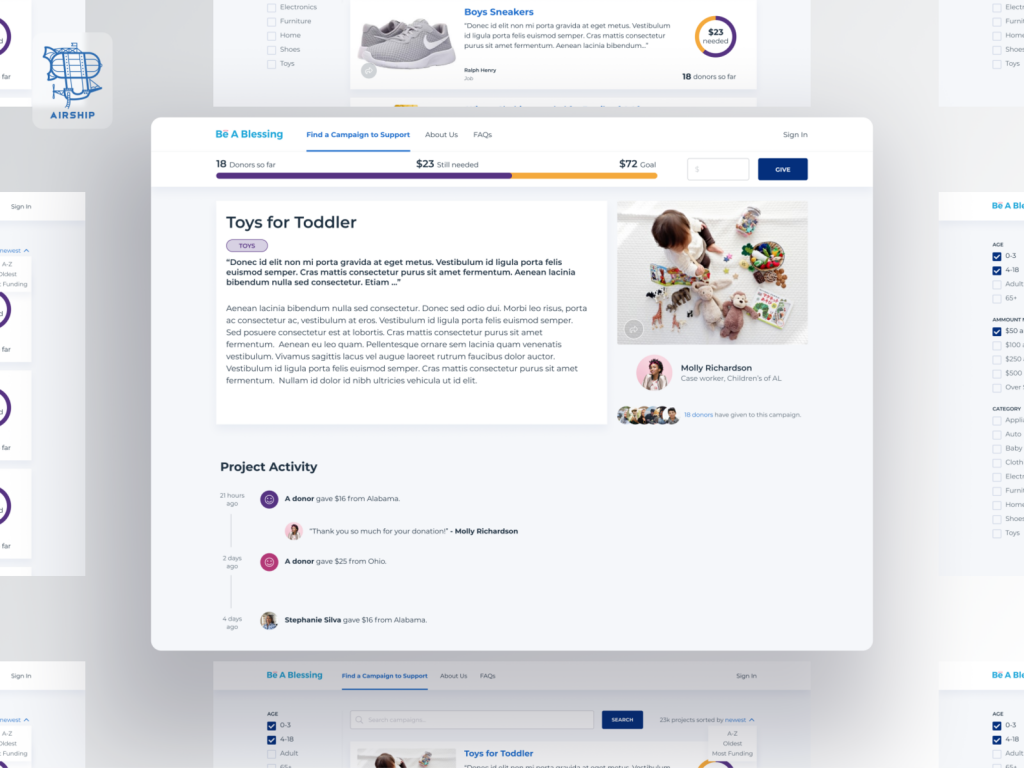 From Dribbble: "Take a look at our detailed view of a campaign for Be A Blessing, a non-profit platform for helping families in need through donations."