As communities do their part to flatten the curve during COVID-19, we are seeing great examples of ingenuity from local businesses here in Birmingham, Ala., and from our clients across the country.
Whether it's implementing curbside pickup or helping churches connect with members online, finding new ways to pivot with technology is the key for companies to move forward - not only during this time, but also for the future beyond the pandemic.
Here are 6 examples of companies using technology to pivot in order to keep us connected, supplied, sane, nourished, and more!
We know there are many more out there who are worthy of kudos and a shoutout - if you have one you'd like to add to the list to be recognized, give us a tweet!

Wyndy: Partnering with UAB and Employers for Childcare
Wyndy is a Birmingham-based startup that helps parents find vetted college babysitters through their mobile app. They have expanded into cities across the southeast and are finding new ways to help parents during this challenging time.
In fact, Wyndy has gone a step further to partner with UAB to provide childcare for medical personnel who are essential to combating the coronavirus (COVID-19) outbreak. And if that's not awesome enough, they also brought on Dr. Ellen Eaton, infectious disease doctor at the University of Alabama at Birmingham (UAB), as an advisor to the Wyndy team. Dr. Eaton is also the mother of two young sons and a Wyndy user.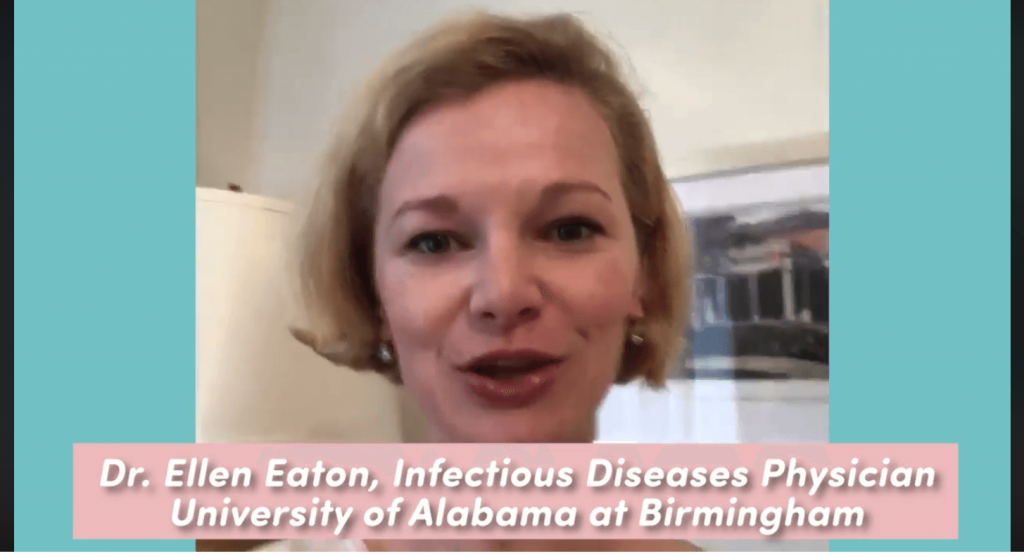 "In this unprecedented time, we are grateful for the ways Wyndy is uniquely positioned to serve UAB faculty and staff who are on the front lines of addressing COVID-19," said UAB Health System CEO Will Ferniany.
Tommy Mayfield, Wyndy's founder and CEO also shared that new markets in Auburn, Montgomery, and Huntsville went live on March 16.
"We understand that many companies right now are looking for creative ways to help employees with children manage their professional and personal obligations. We are inviting companies to reimburse employees who use Wyndy so those employees are able to continue to work while their young children are at home."
To learn more about how the Wyndy app was built, check out our video featuring Tommy!
Alabama Outdoors: Curbside Ecommerce
Alabama Outdoors is a Birmingham-headquartered outdoor sports retailer with six locations across the state. We've loved working with Alabama Outdoors over the past 3+ years on multiple projects, and are continually impressed by their innovative ideas and dedication to customers.
Although nonessential businesses have closed in our state, Alabama Outdoors is ready to help customers online thanks to their investment in inventory management technology. We've worked with their team find new ways to leverage technology to track inventory and offer location information in real-time to end users on their website. No more wondering if your nearest store location has the item you need. They can even deliver your online purchases from one store to your store of choice.
With so many locations around us in the Birmingham area, many clients prefer in-store pickup. Thankfully, they're able to use their technology for curbside pickup.
From the Instagram post (above) by Alabama Outdoors: "We're rolling out curbside pickup for our local customers shopping online with us. We hope to continue to serve you in the safest way possible. We are here for you and your outdoor needs. Please continue to choose to (safely) explore the outdoors ? With everything going on we want to show up for you - in ways both new and familiar."
Church Online Platform: Resources for Taking Services Online
The Church Online Platform is more than a video player. It equips churches around the world to create community within their membership. By drawing the components together into one easy-to-manage tool, it's possible for churches of every size to reach their members through virtual services and continued outreach.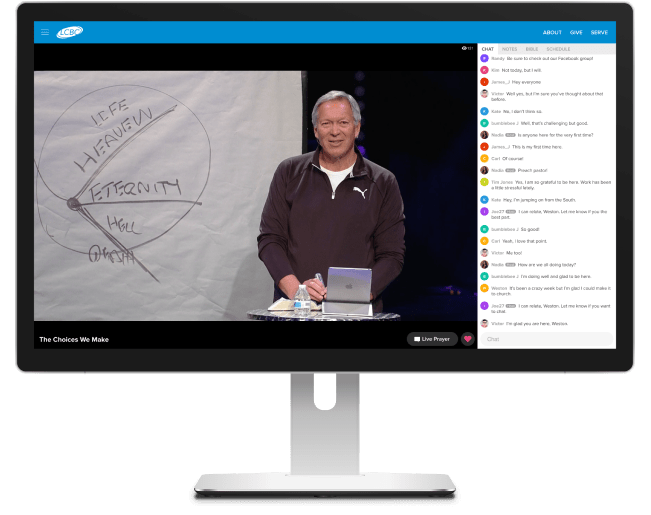 We're proud to call Life.Church a client and friend, and we're honored to help them provide so many opportunities to keep church communities stay connected during this time.
If you're interested in learning how your church can benefit from these free resources and up their virtual services game, check them out! They also have a great list of resources and links in their blog post here.
Lumbar: Curbside Food Pickup from Scratch
The Lumbar is a science-themed pub located in Pepper Place that's beloved by UAB students and locals alike. We especially love the Lumbar because of their great meeting space they've allowed us to use for our Mappings during our office renovation. (Not to mention their delicious Tetris tater tots, I mean c'mon!)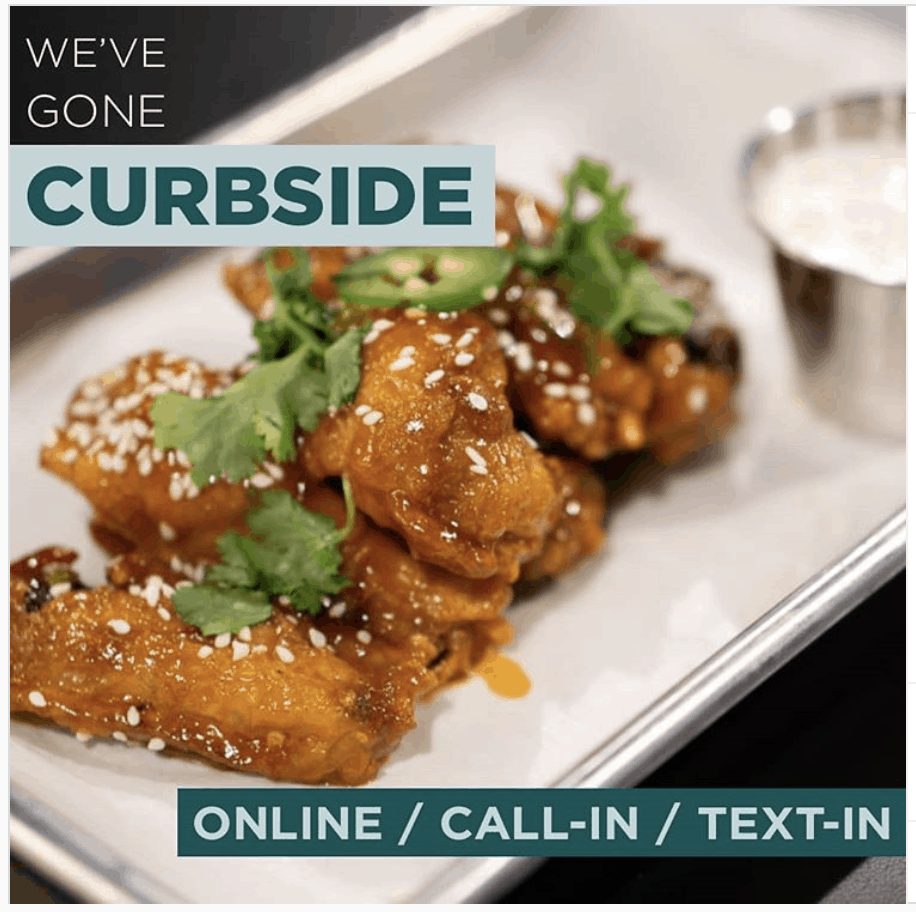 It's amazing to see how quickly bars and restaurants pivoted to curbside pickup during this period of social distancing. It's especially amazing for those who didn't already have a delivery service partnership and had to use technology to pivot on their own. In just a matter of hours after the call for shutting down local bars and restaurants in Birmingham, the Lumbar was ready.
From The Lumbar on Instagram: "Like true scientists do, we've been up all night experimenting ?The result? Our online ordering system is live!" Hats off to one of our favorite spots in town for moving so fast and for continuing to be awesome.
Instagift: One-stop-shop for Local Gift Cards
Instagift is a Birmingham-based company that helps businesses sell gift cards online and build complementary rewards programs. They sent a statement to Birmingham users recently reminding us that one way we can help our local restaurants' payroll is by purchasing gift cards to use once social distancing is lifted.
"One of the best ways you can support local businesses during this period of social distancing is to purchase eGift cards. The business receives the money up front, and you can shop or dine in the future…. It is so important to help our restaurants stay afloat now, so we can continue to enjoy them in the future. They are vital to our city's soul!"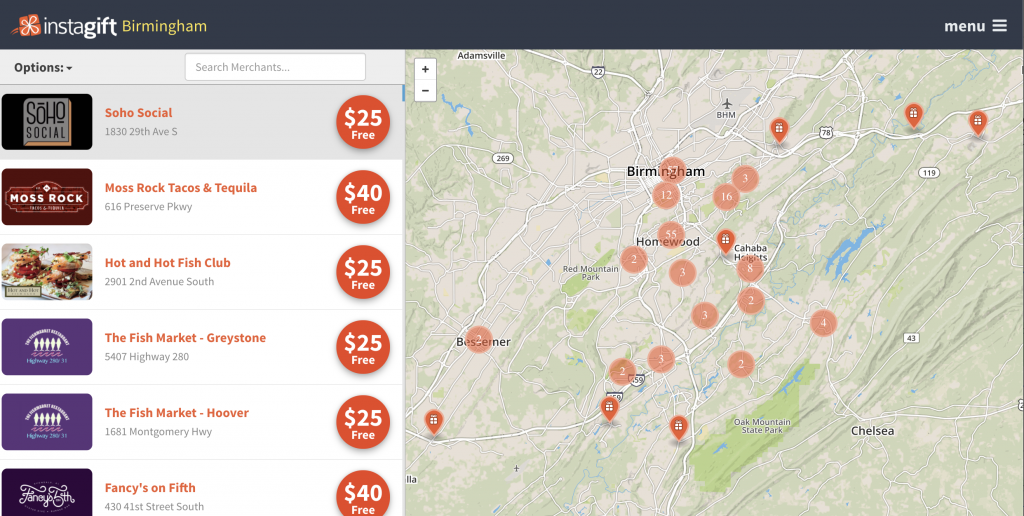 To view the Birmingham-area gift card specials available now, check out http://instagift.com/birmingham.
ProctorU: Helping Schools Administer Tests Online
ProctorU is another Birmingham-based organization we love that provides secure live and automated online proctoring services for academic institutions and professional organizations. (In fact, they was the driving force behind the recent Ruby on Rails conference we attended - pic below. Thank you, ProctorU!)
As so many colleges and universities make the big switch to moving classes online, it's been difficult for some professors to find how they can administer tests securely. Volume has already increased significantly and finals are still a month away.
"We built an infrastructure to handle natural disasters like earthquakes and hurricanes, not thinking about the possibility of a pandemic," said CEO Scott McFarland. "Thankfully, our distributed architecture allows for total virtualization for all employees when necessary. As we go into the high volume weeks of the Spring term, we are confident we can continue to provide highly secure live proctoring services to both existing and new customers."

To learn more about ProctorU and their services, check out their full statement here.

Conclusion
I know I speak for the Airship crew when I say our hearts go out to each and every one of you. The fears and worries over both health and economic well-being are heavy.

We are in the business of helping teams execute epic transformations within their organizations. Perhaps these times will serve as a catalyst to move even more swiftly into future innovations in service to you. If there's anything we can do to help your crew, contact us.