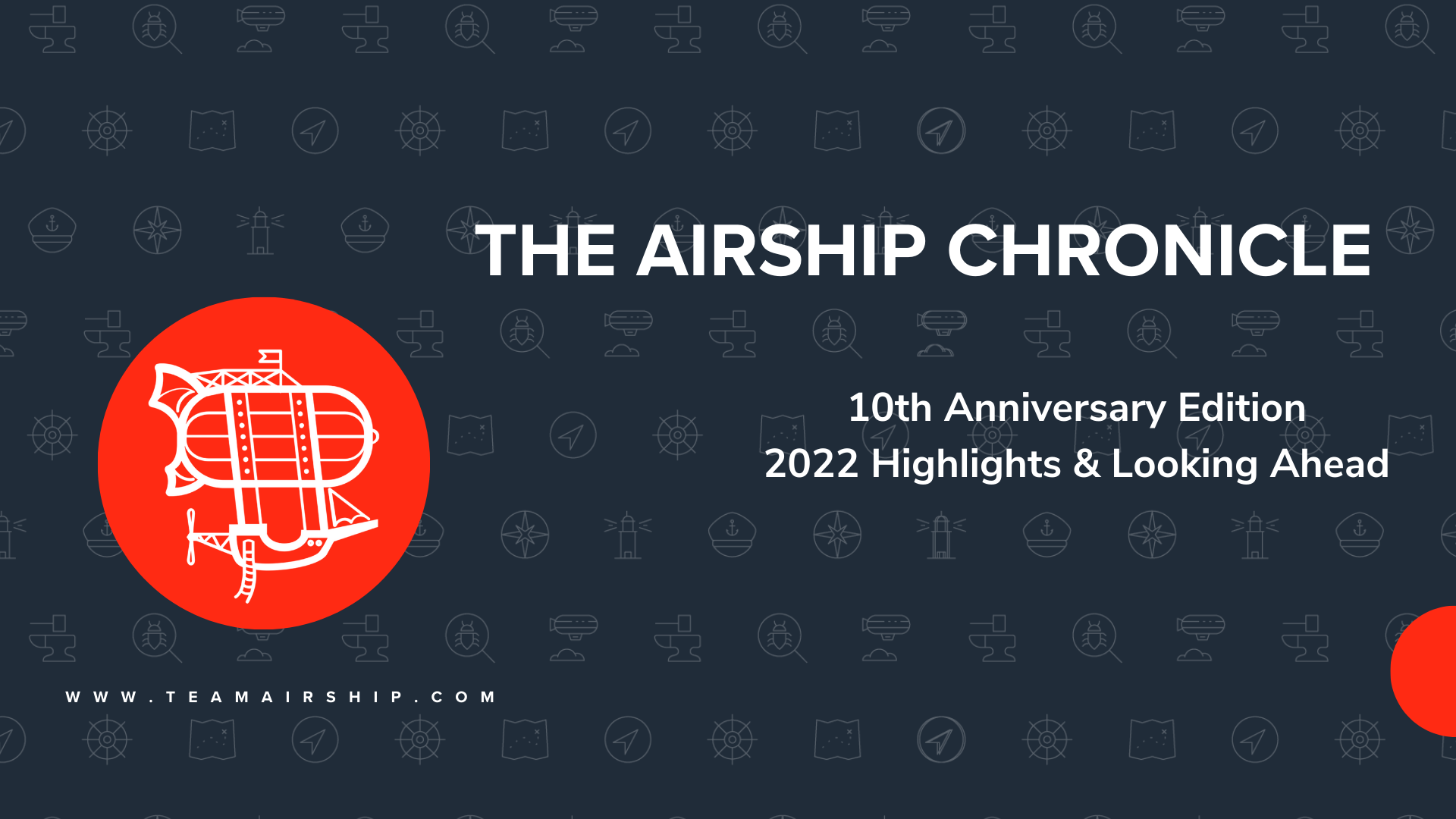 Welcome to the 10th Anniversary of Airship! 2022 was a big year for us and we're excited to share the highlights made possible by YOU!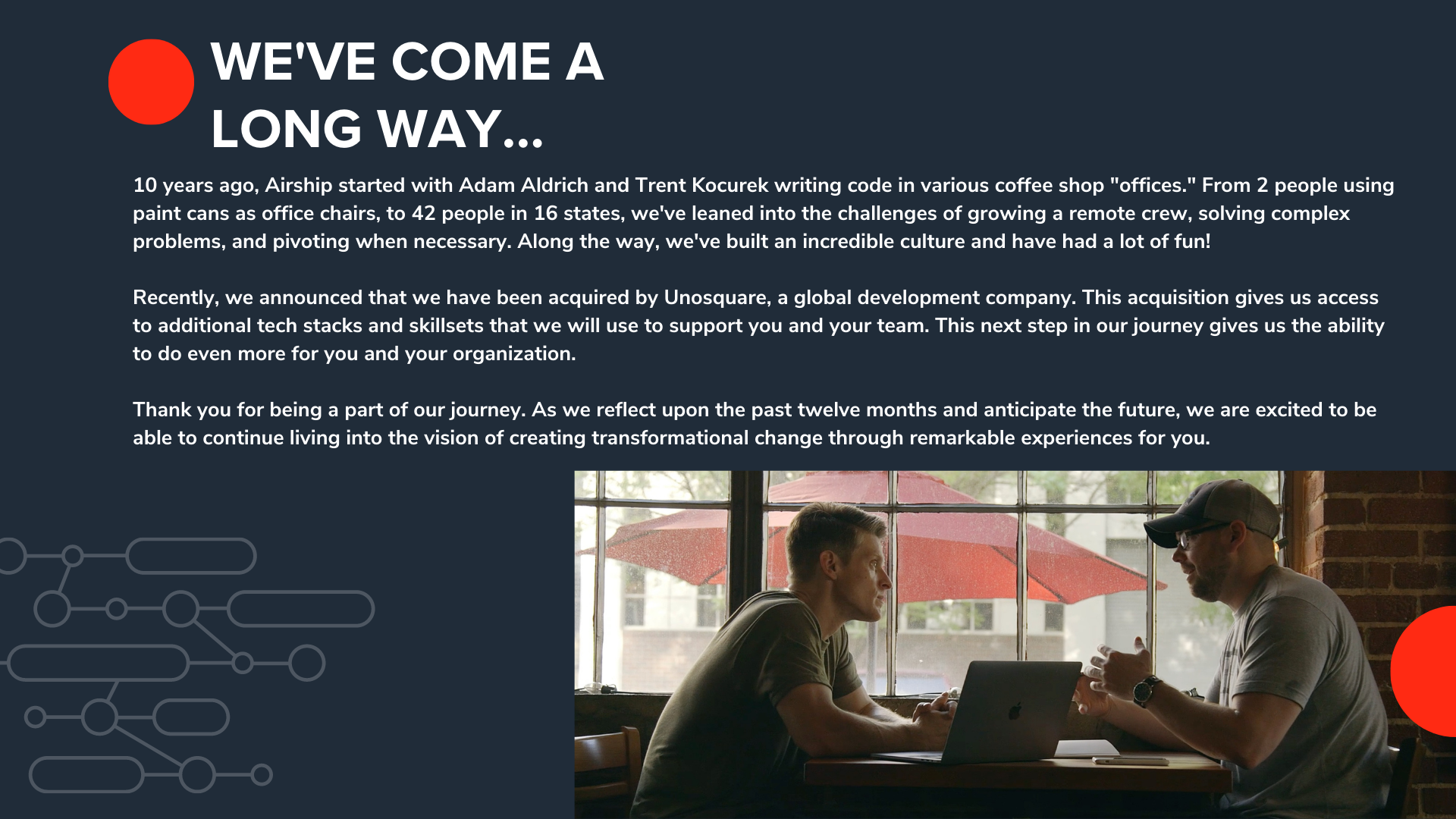 This year, we focused and honed in on how we work creating the Airship Lifecycle. Reflecting on the lessons we've learned over the past ten years, we put down on paper (ok, so maybe not actual paper) the process we believe gives you the most remarkable experience while creating transformational change.
Additionally, we expanded our product design capabilities by adding a Director of Product Design, Candra Garrett, and two exceptional UX/UI designers. Their skill sets have added another level of expertise to the team and we have already provided value to several of you through our new user research ability.
The biggest piece of news this year was our announcement that we've been acquired by Unosquare, a global development company. This gives us additional tech stacks, skillsets, and room to grow over the next ten years!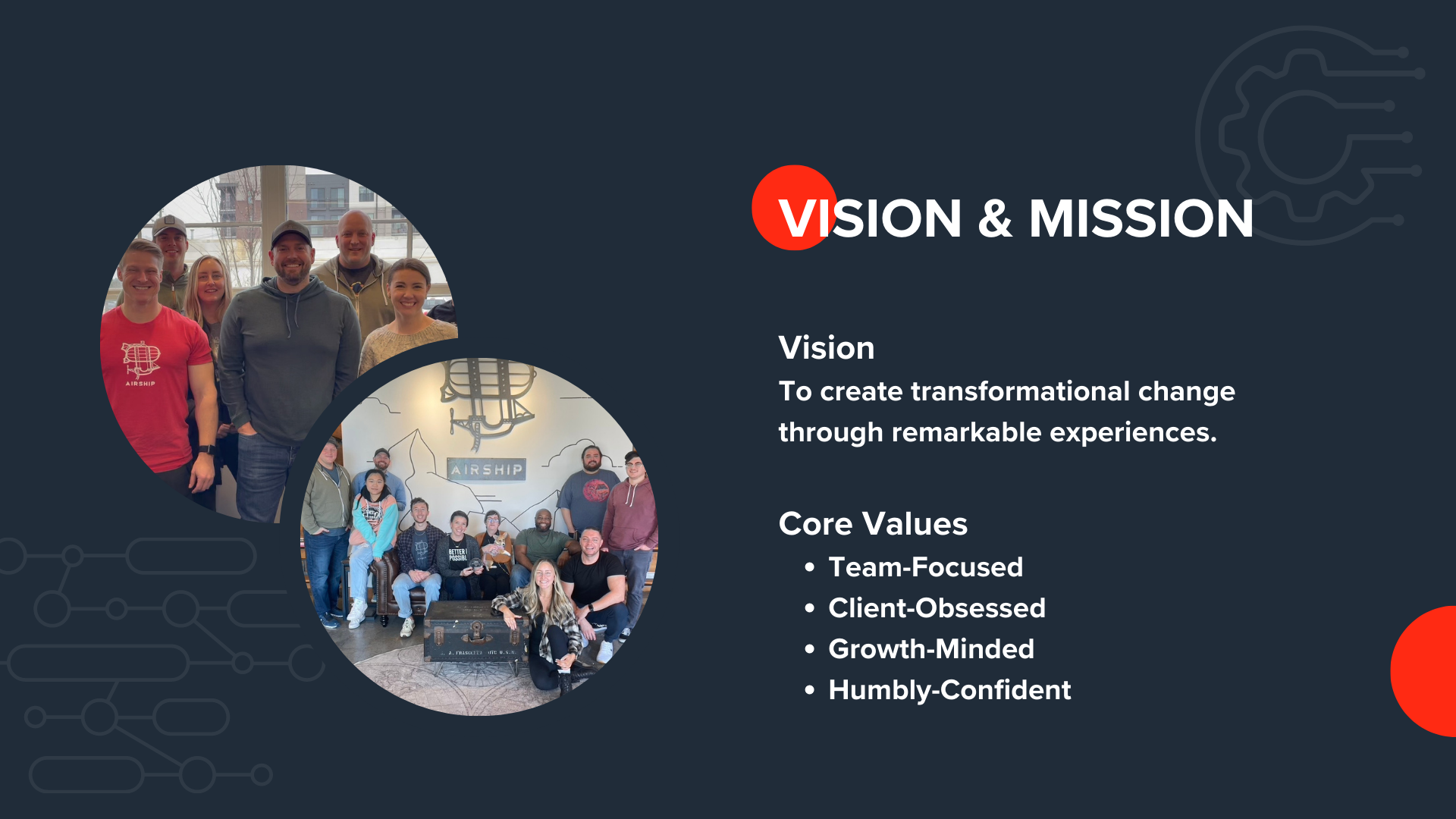 We believe culture is a critical piece of our vision and have continued to embed and utilize our core values of being team-focused, client-obsessed, growth-minded, and humbly-confident. Our core values are infused in how we recruit, hire, train, work, and celebrate each other.
This year, our crew has utilized these core values to work within their squads to encourage, uplift, and at times, work through people problems.
As Ken Blanchard, a leadership consultant and author of "The One Minute Manager" once said, "core values connect the dots between individual roles and the goals of the organization. When people see that connection, they get a lot of energy out of their work. They feel the importance, dignity, and meaning in their job."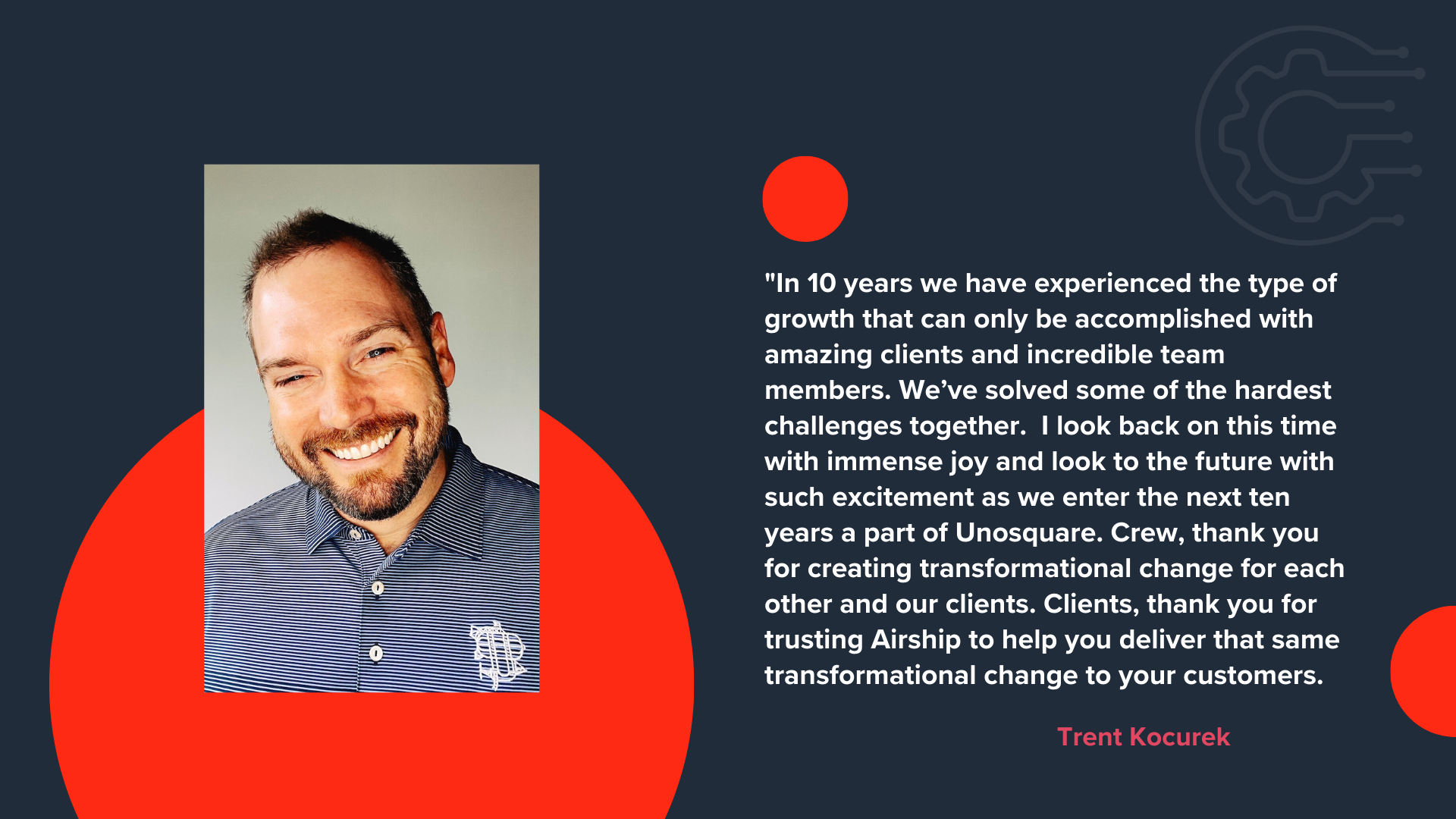 You, our crew, and our clients, have made the past ten years possible. We've grown and changed over the years into what Airship is today.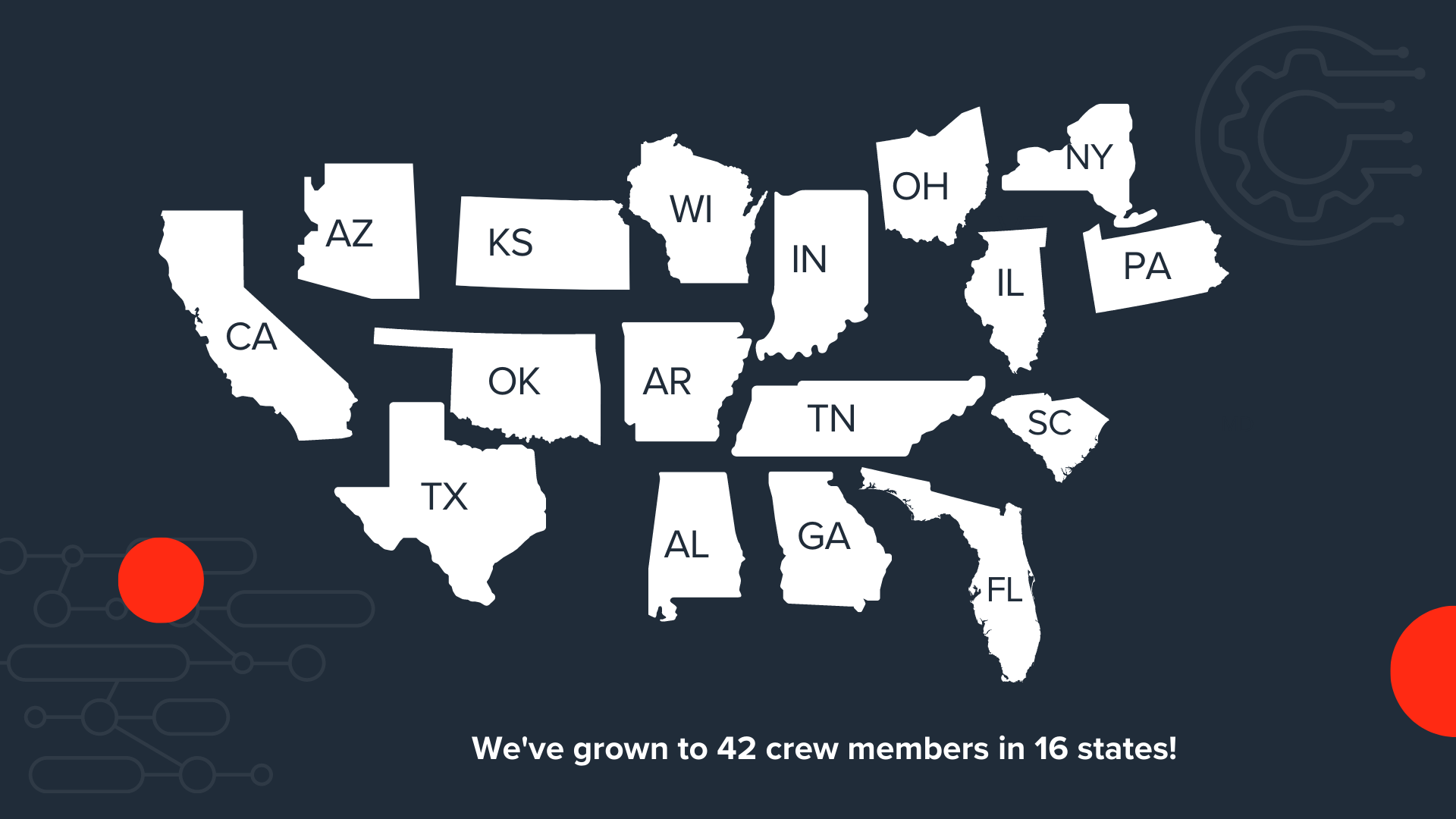 Speaking of our incredible crew...we are still remote first and have crew across the country!
If you're interested in joining our crew check out our open positions. Or, curious about who we are and how we work? Meet the crew and check out our culture along with our work within the realm of DEI.
And, let's not forget the amazing clients that we deliver remarkable experiences and create transformational change for every day!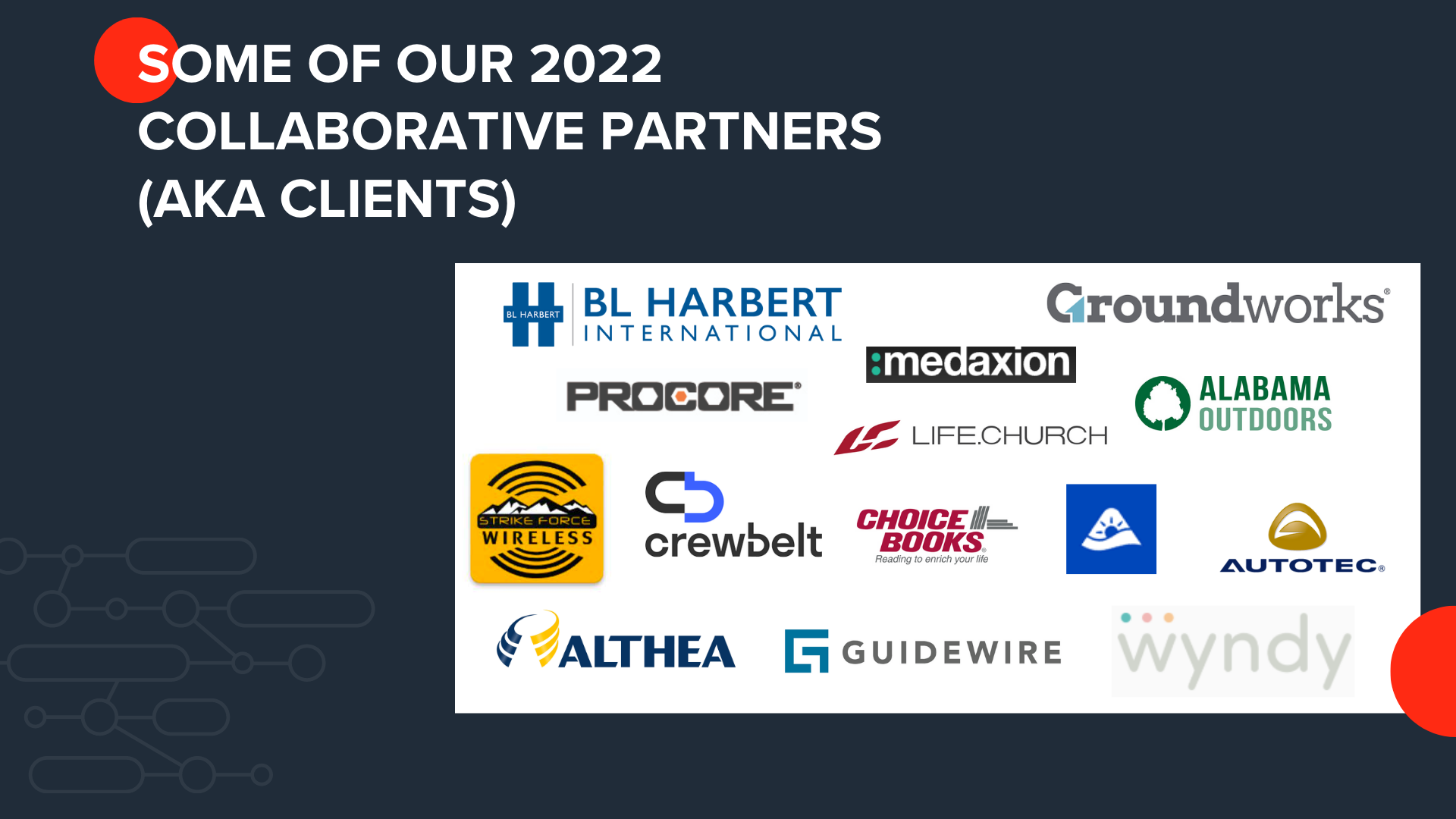 As we reviewed our clients over the years, we realized that our first client is still a client! We are grateful that they continue to value our work and relationship and hope to say they are still a client when we hit 20 years!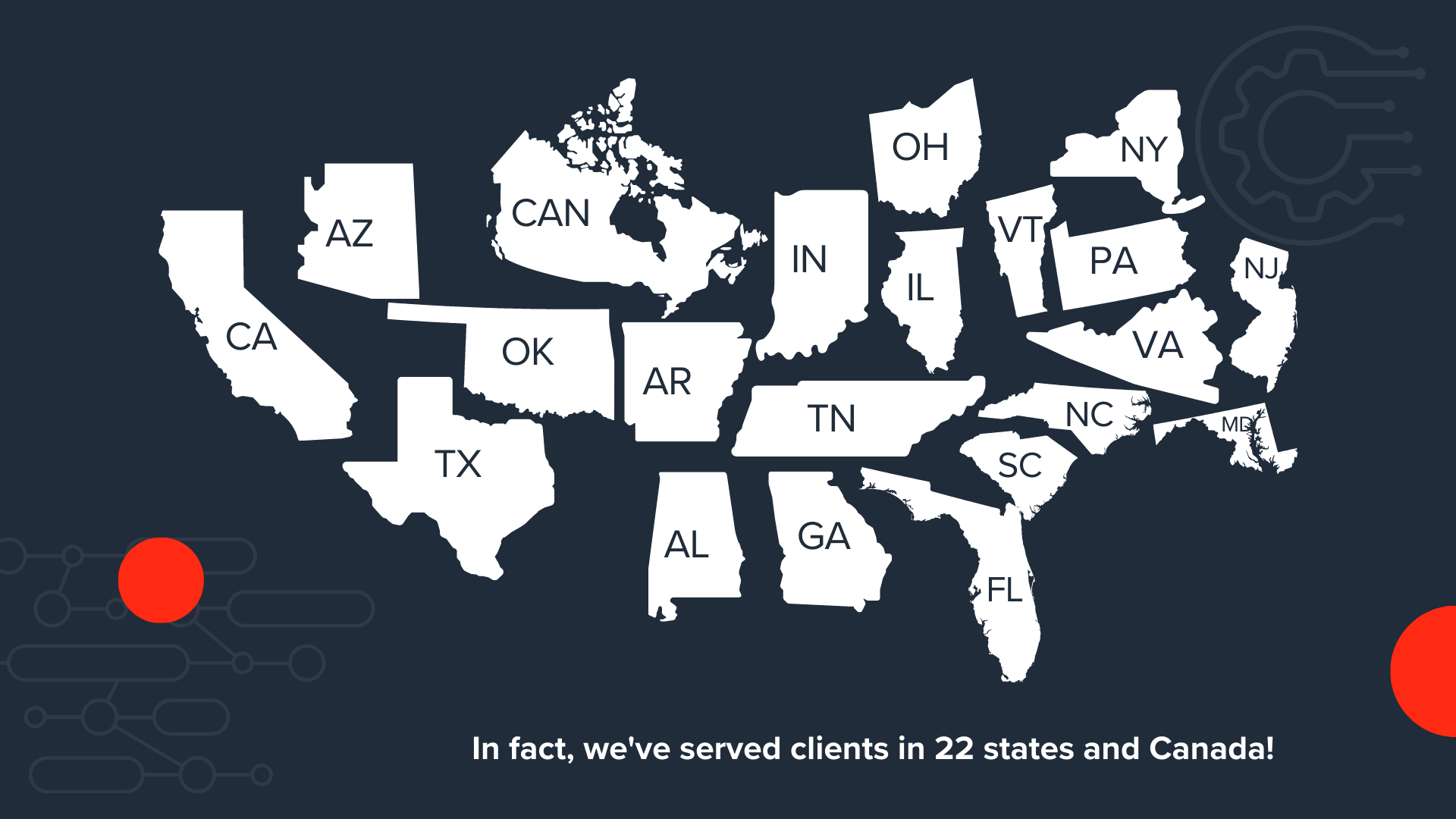 This year we added a new client in Indiana upping our states to 22! We're hoping in the next ten years we will have served clients in all 50 states and maybe an additional country or two! If you know anyone in Antarctica it is a goal to do work on all 7 continents and for some reason, Antarctica remains the favorite. So, any scientists reading this we have some developers and product navigators who want to see penguins in the wild.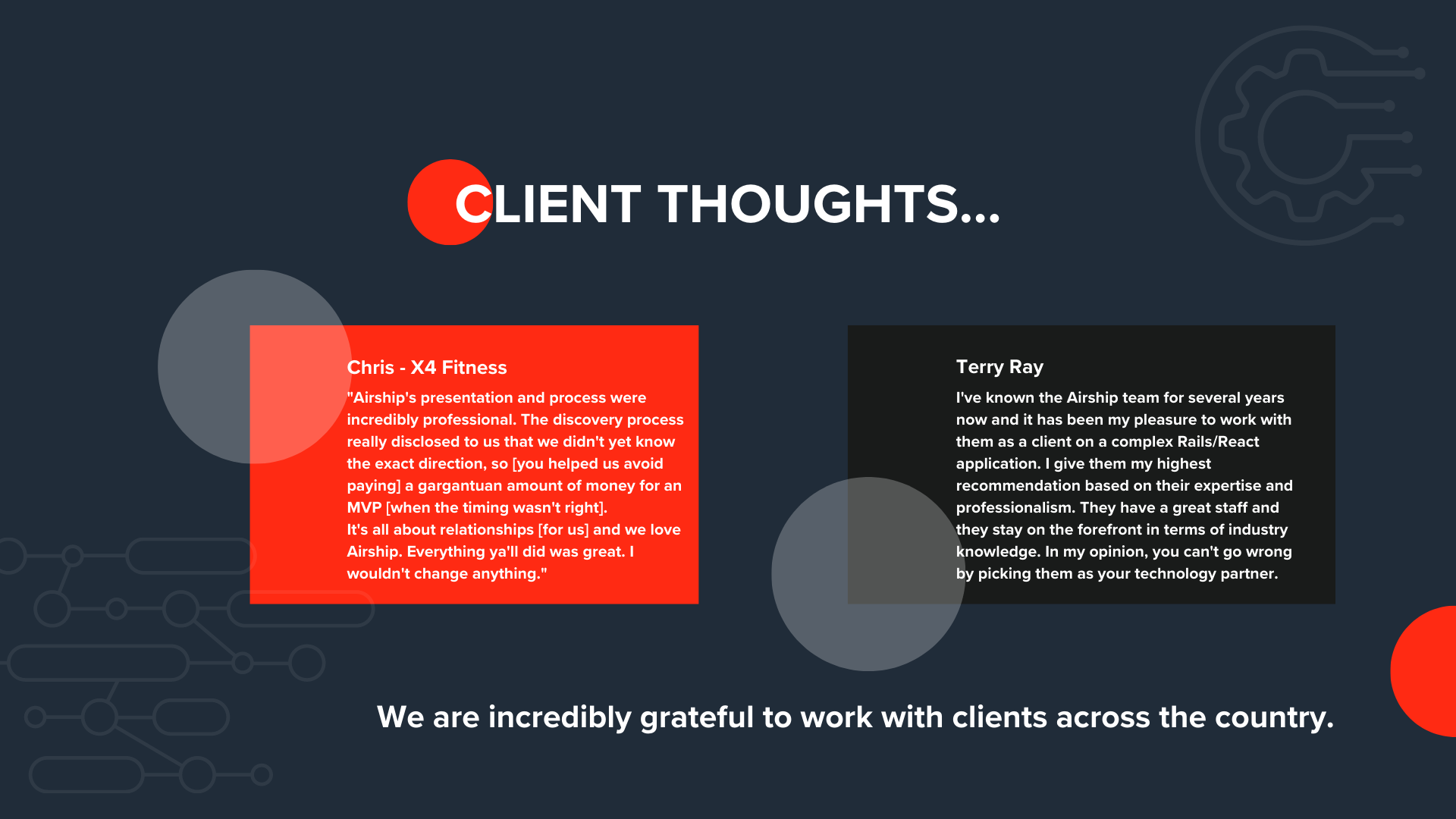 When clients say nice things, well, it makes us happy because it validates that we've succeeded in living to our vision. Thank you!
We're exceptionally proud of being able to develop relationships and offer insights that at times help our clients save money because the timing isn't right, to create the product they've envisioned. The discovery process fleshes out whether you are ready to enter the world of custom software development or if perhaps an off-the-shelf solution might be best.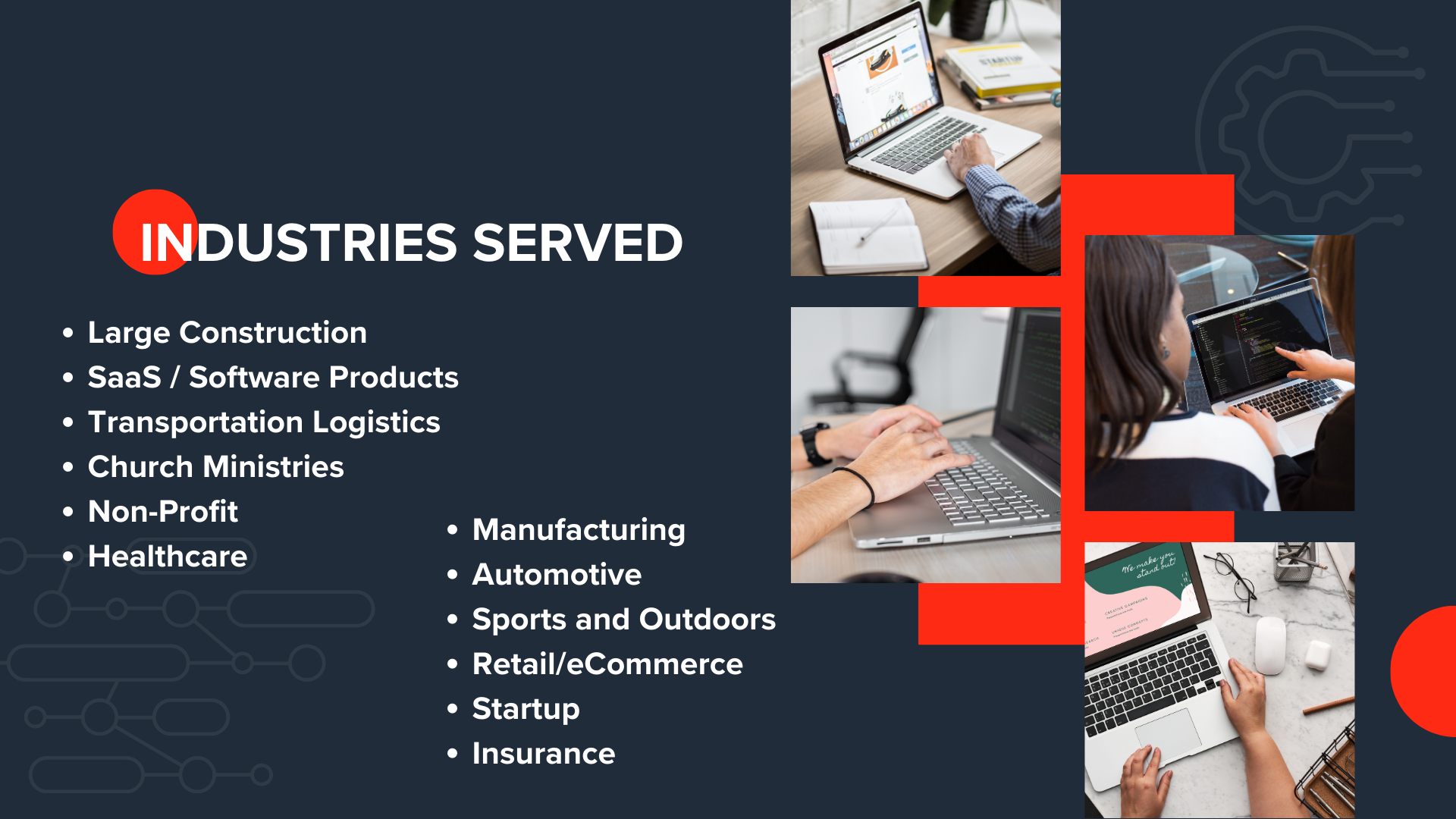 We continue to work in a variety of industries utilizing different tech stacks based on what you need to best create your custom software product.
With the additional capabilities of Unosquare, we can now offer even more in the way of expertise and skillsets.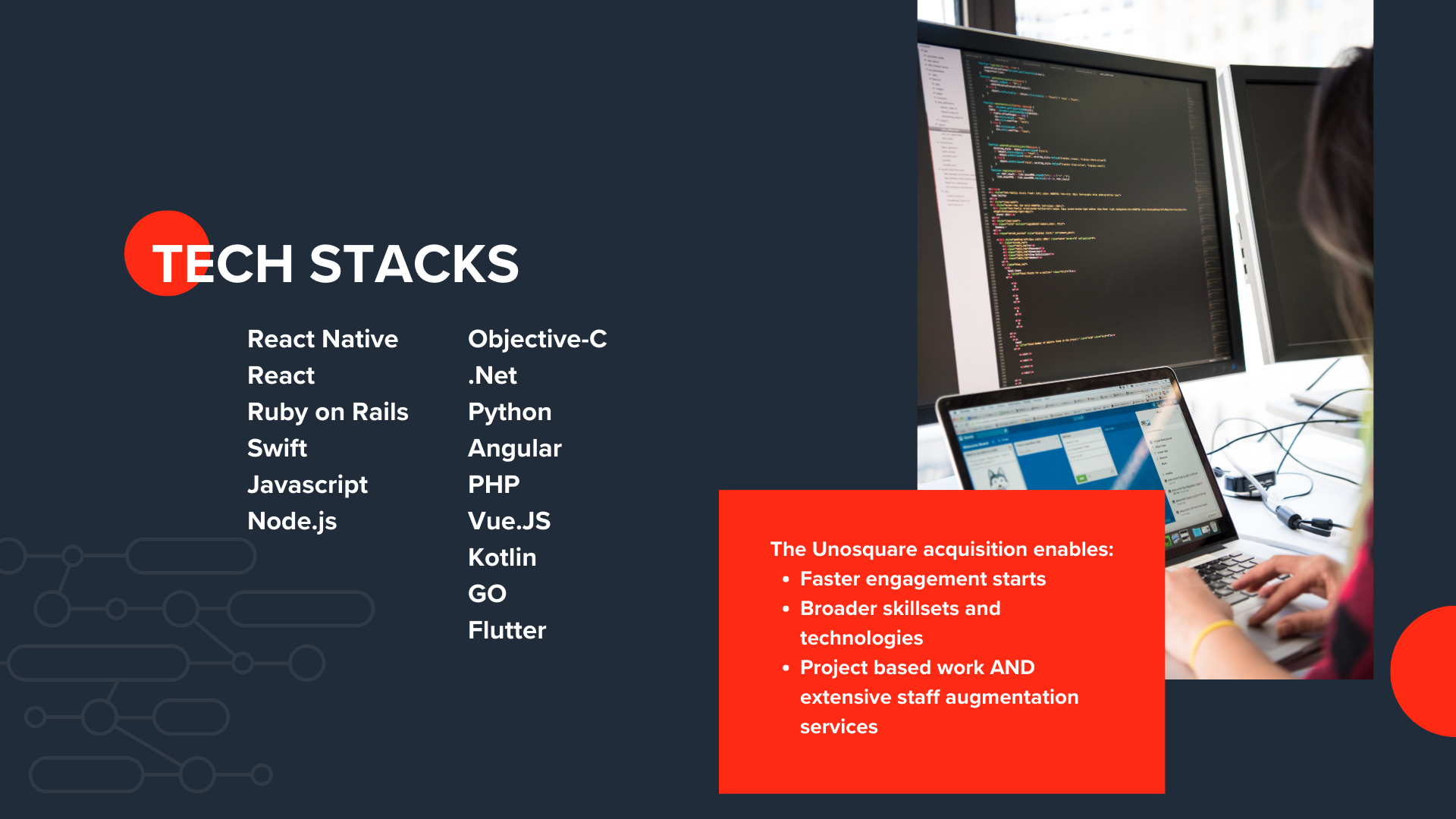 One of the ways we will now be able to support you more effectively and efficiently is through comprehensive staff augmentation services. If you are seeking ongoing support or have a short-term project, let us know.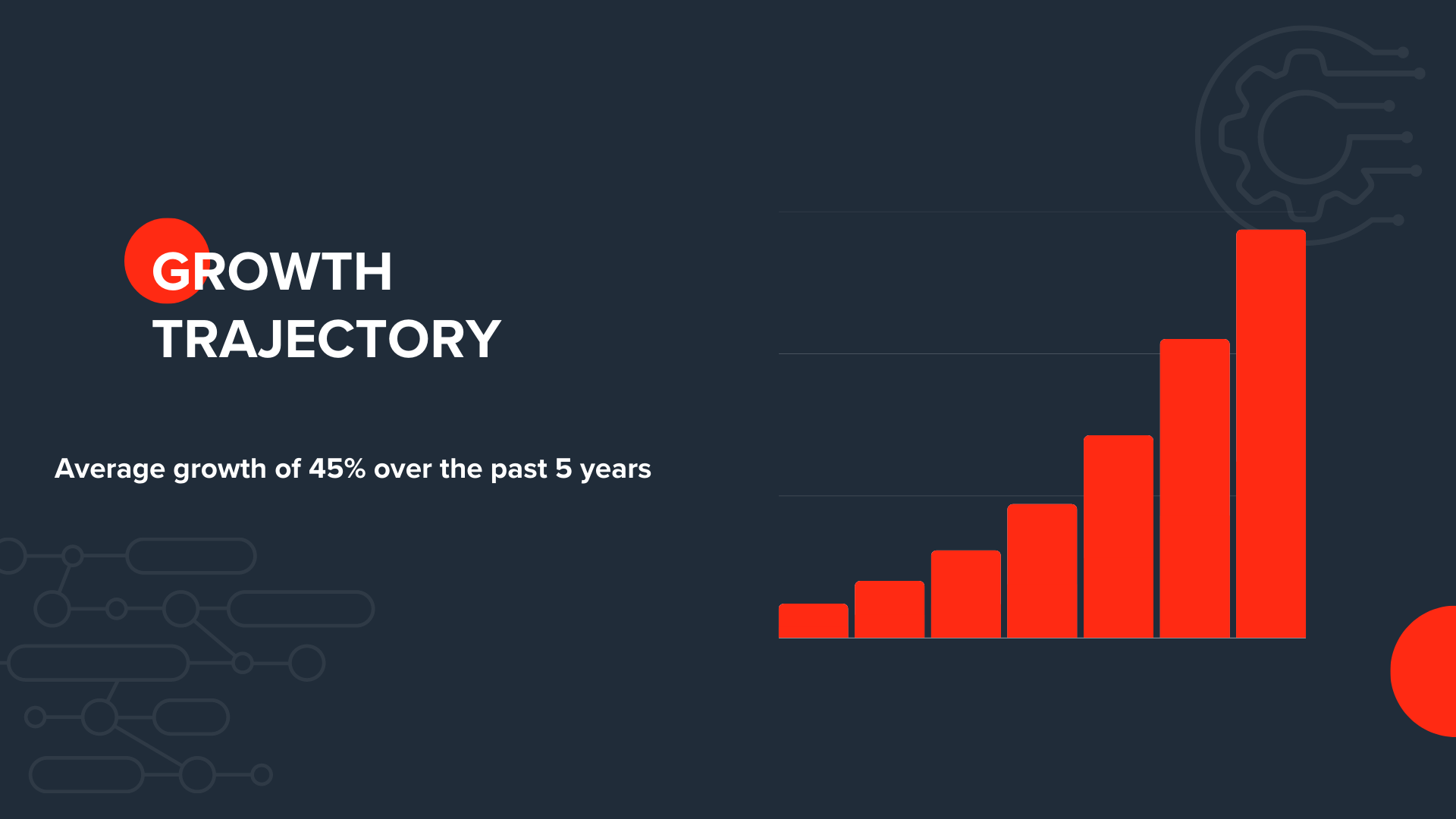 Adding Unsquare capabilities also adds a rocket booster to our already incredible growth trajectory! We've consistently grown at a pace of approximately 45% a year!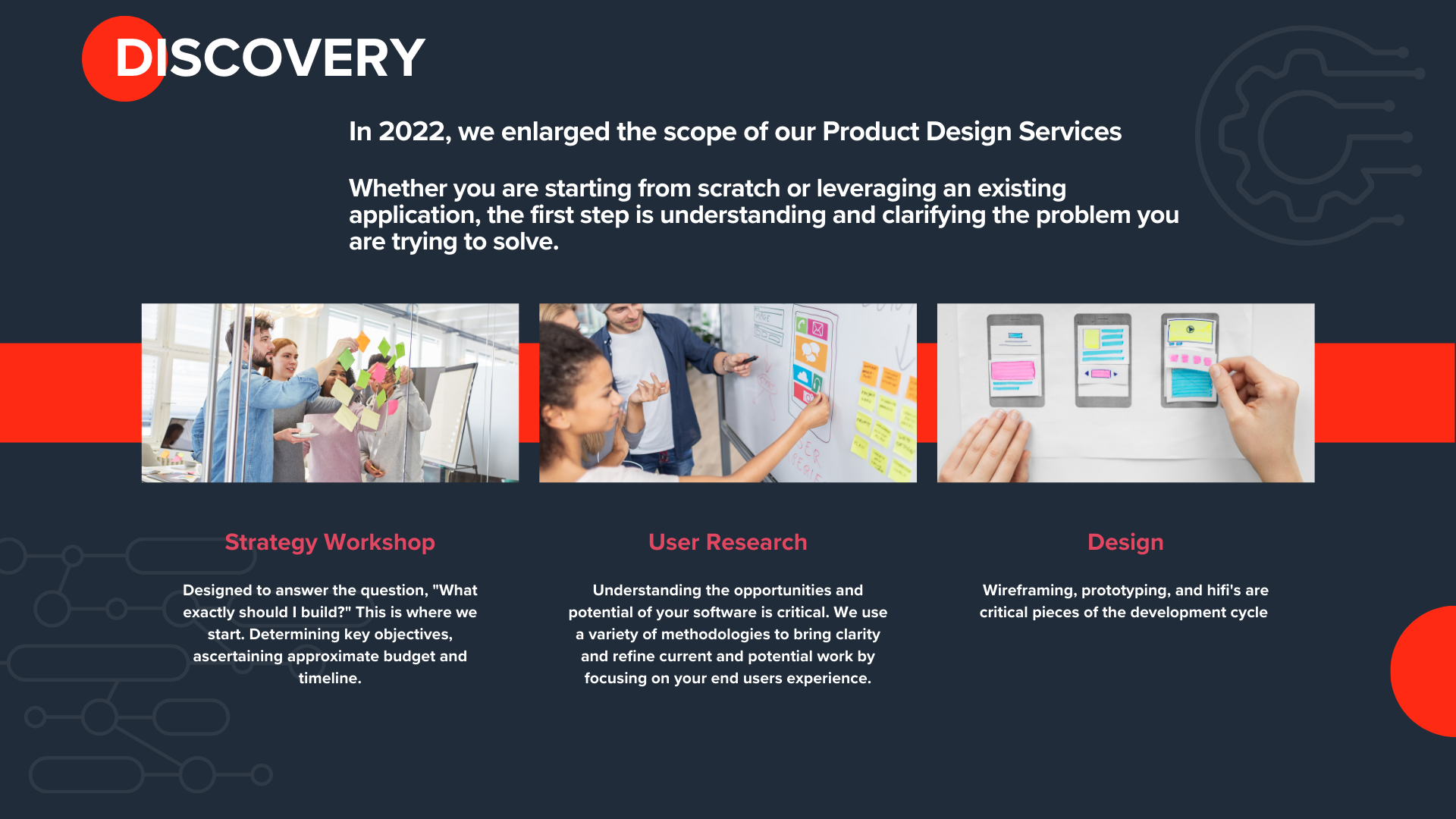 As mentioned earlier, we have expanded our Product Design department, and are incredibly excited about the work that is being done from the initial strategy development throughout the lifecycle with user research and ongoing design enhancements.
Understanding and solving "what exactly should I build?" is not always a one-and-done situation. Custom Software Development is an iterative process and reviewing your product through research and additional strategy workshops will ensure that your product continues to be successful.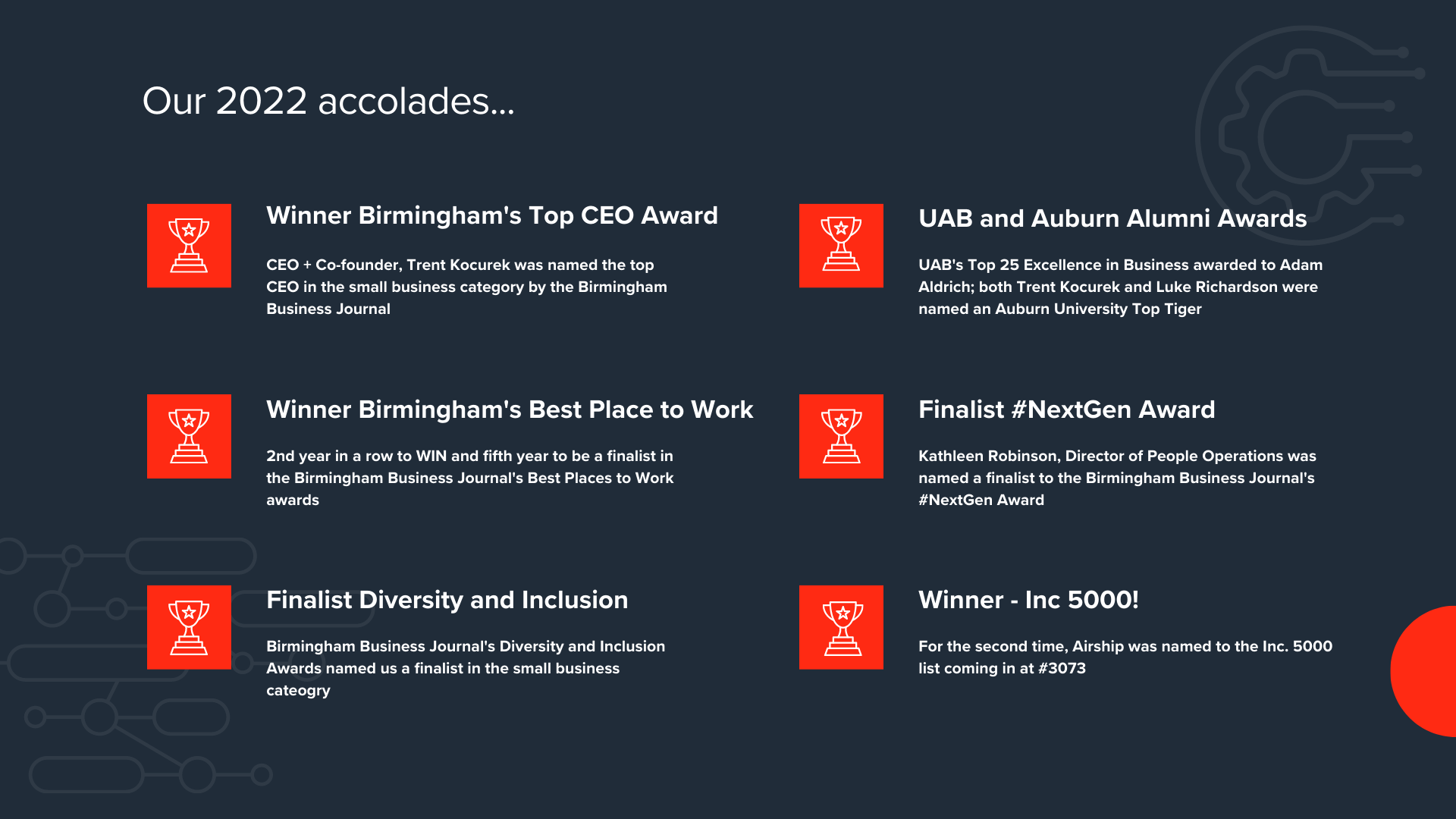 Perhaps we are a little competitive! We are delighted to share with you the accolades our crew has received. From being named the best place to work, to a return to the Inc. 5000 list, we're grateful and humbled by what has been achieved and recognized by others in our industry and beyond.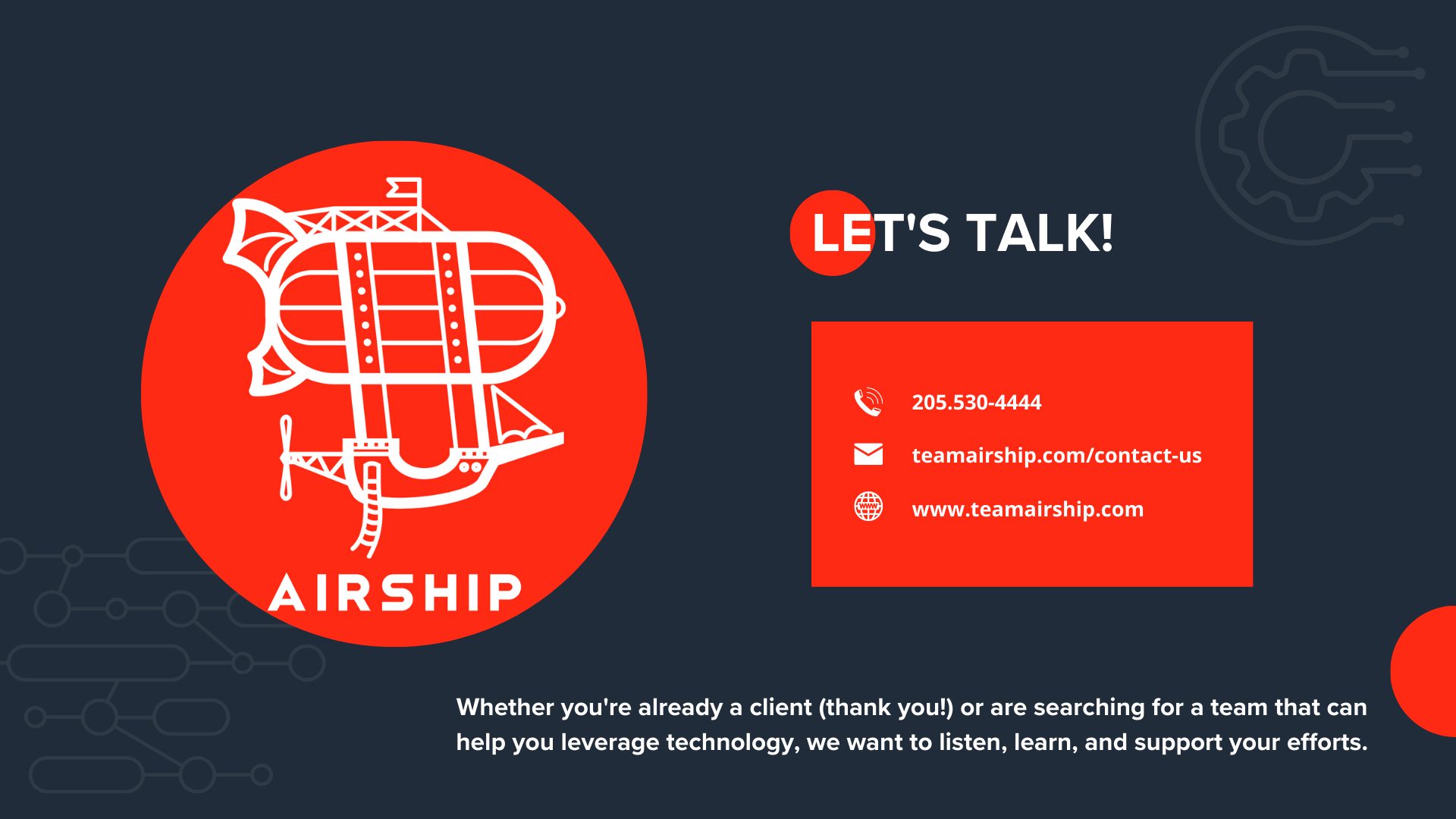 It has been a great year for us because of what we have done in conjunction with you!
As we enter 2023, reach out, and let's talk about how we can continue to support you and your team.
And in the meantime, join us on social media.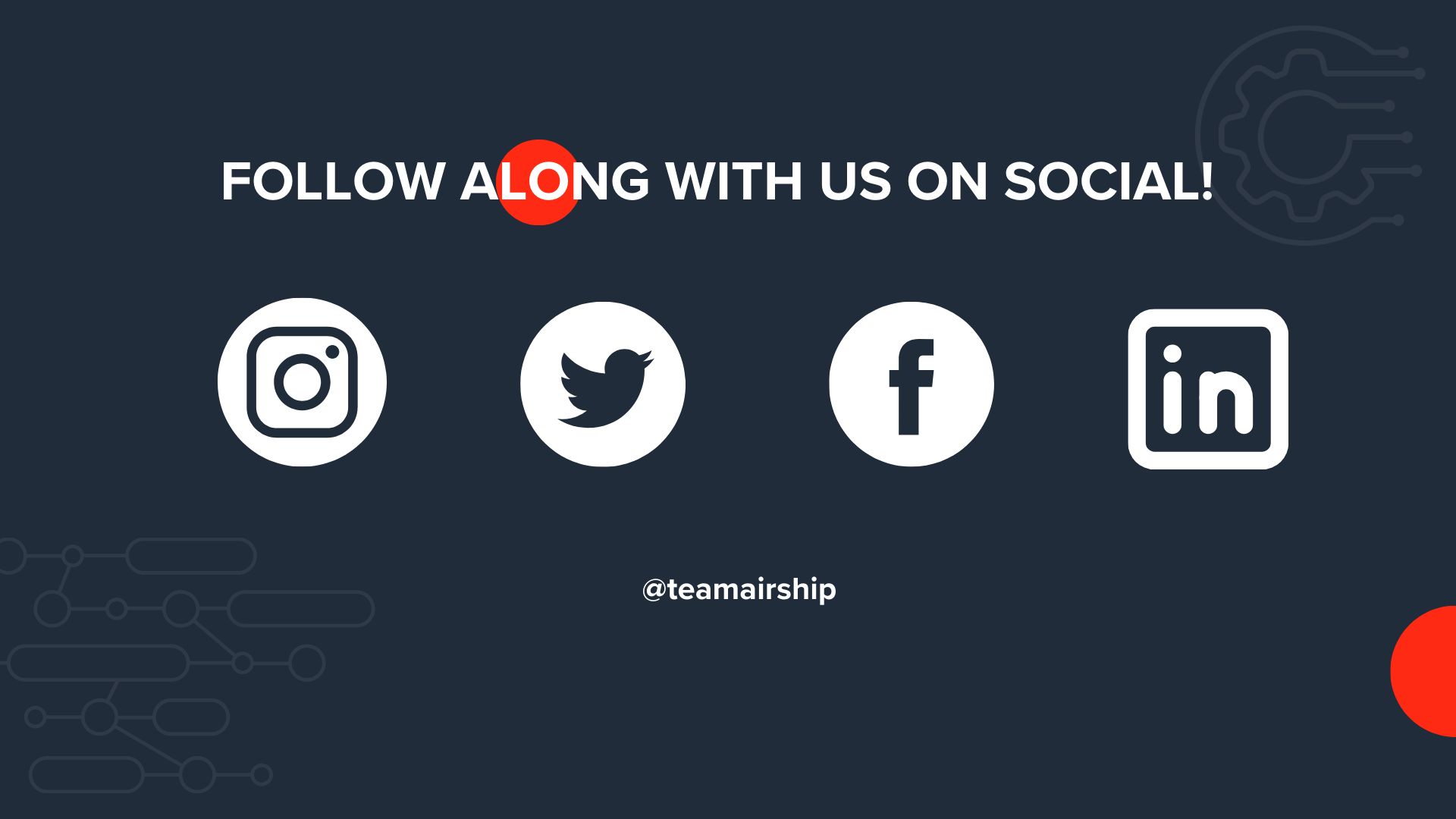 Till next year...