The Airship crew had an incredible team celebration recently. We celebrated crew members' birthdays with delicious pizza and homemade cake, and we created a new team-building Halloween tradition. Introducing Airship's inaugural "Great No-carve Pumpkin Decoration Chopped-style Contest."
The best part? Watching our crew members' Halloween creativity flourish under constraints. The benefits of limitations on creativity have long been studied and cited -- "Constraints play a role in many different creative domains, and in many of the most revolutionary creative products of our time."
We're often faced with problems that have to be solved using limited resources. Our team does such a great job overcoming those challenges in technology, we had to see how they would do in our ultimate Halloween, pumpkin-decorating challenge!
The Rules (a.k.a. Constraints)
We looked to the Food Network show, Chopped, to inspire our rules. A brief summary of the show: chef contestants are given a mystery basket with required ingredients they must use to create their dish. A shared pantry is available, but some items and equipment are first-come-first-serve. All the chefs are given the same mystery basket ingredients and pantry access, and whoever delivers the best dish in the time limit wins.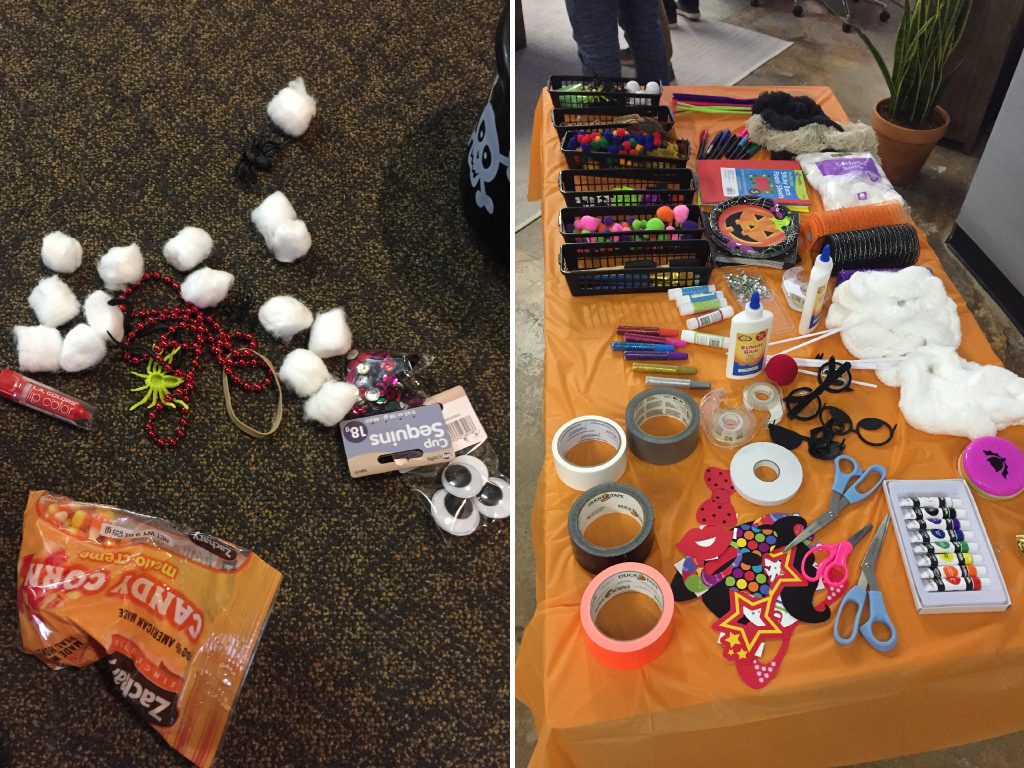 Our crew members were paired in teams of two. Each team was given a mystery Halloween bucket with supplies they had to use in some way to decorate their pumpkin. We also provided a shared pantry filled craft supplies they could use, but we did not provide enough items to go around. They had 30 minutes to decorate their pumpkin, and then each team had to present their creation to the judges -- our awesome neighbors at Pepper Place, Peritus PR!!
The Competition
Here's a look at our team in action!! Another great thing about our competition is that, because there is no carving involved, one of our remote crew members, Lindsay, was able to participate!!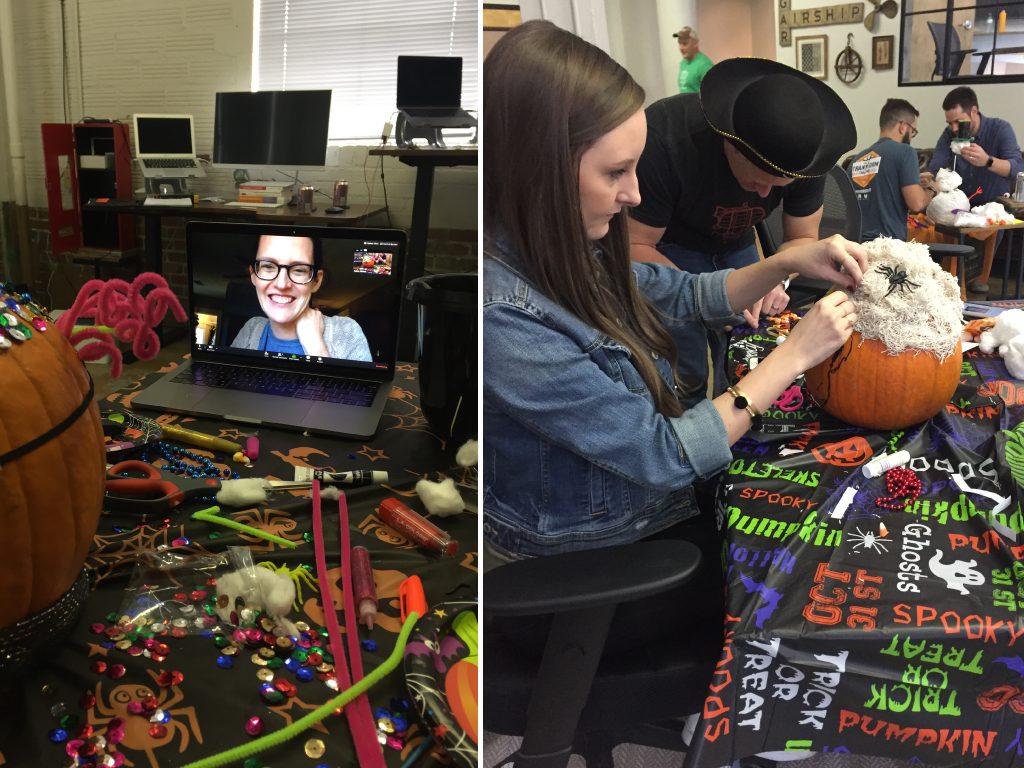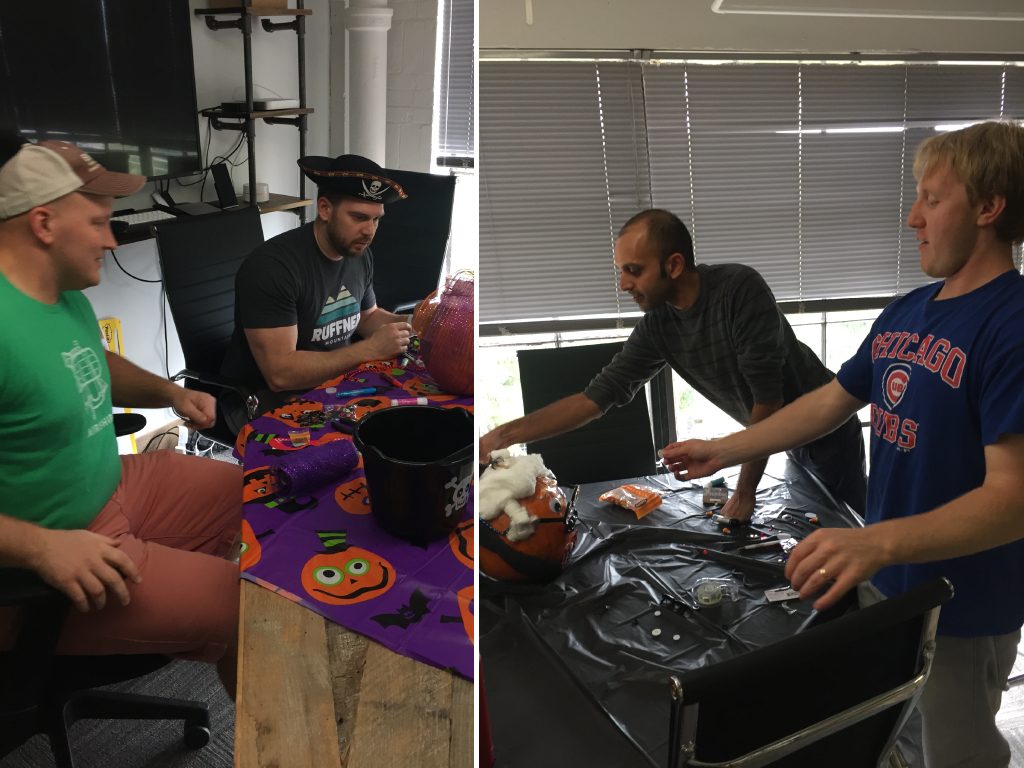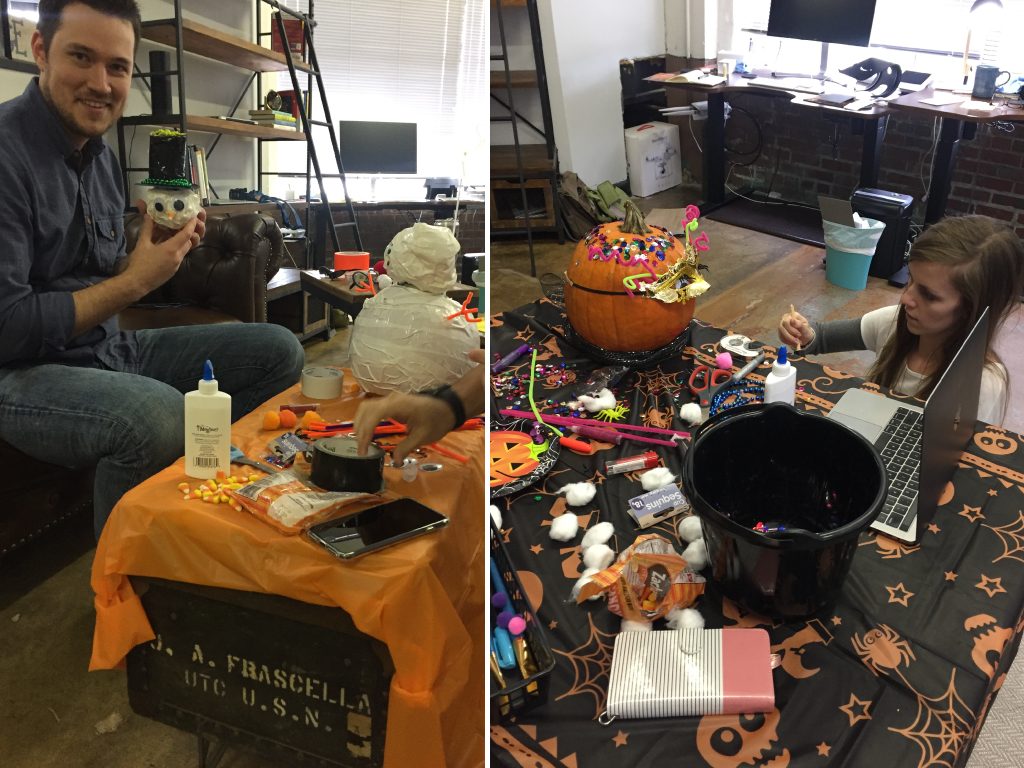 The Winning Pumpkins
Our witty panel of judges awarded each pumpkin a winning category and selected one pumpkin as Best in Show. Here are the results!!
Winner: "Coolest Pumpkin"
Team Birthday Boys, a.k.a. Mark and Alex!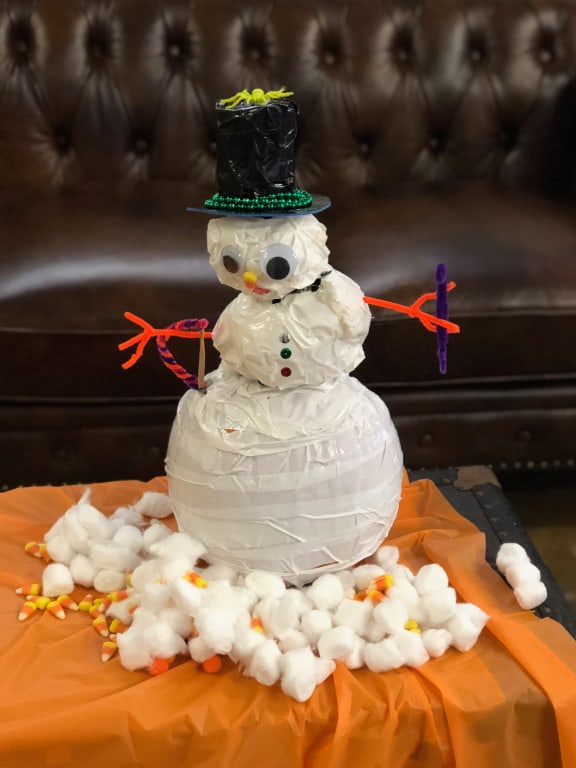 Winner: "Most Topical Pumpkin of All Time, Believe Me"
Team Danielle and Adam with "Donald Trumpkin - Making Pumpkins Great Again"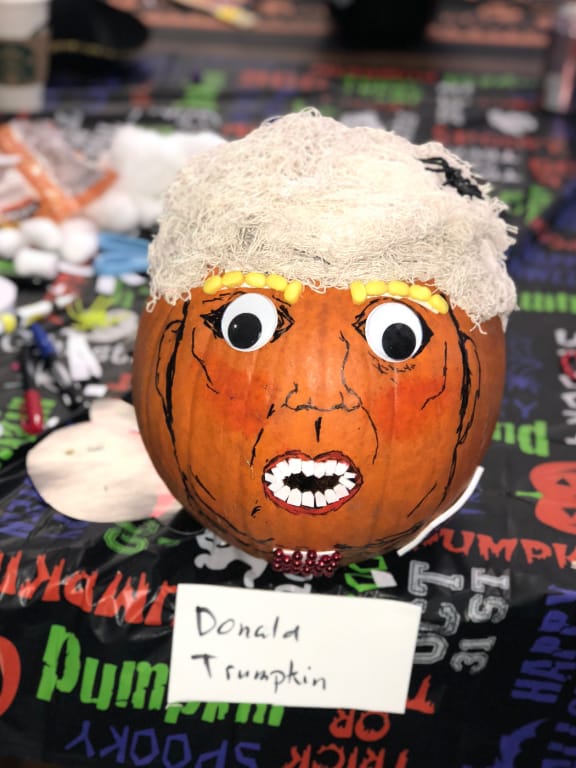 Winner: "Most Hipster Pumpkin"
Team Shantanu and Austin with their Hipster Librarian - ironic man bun included!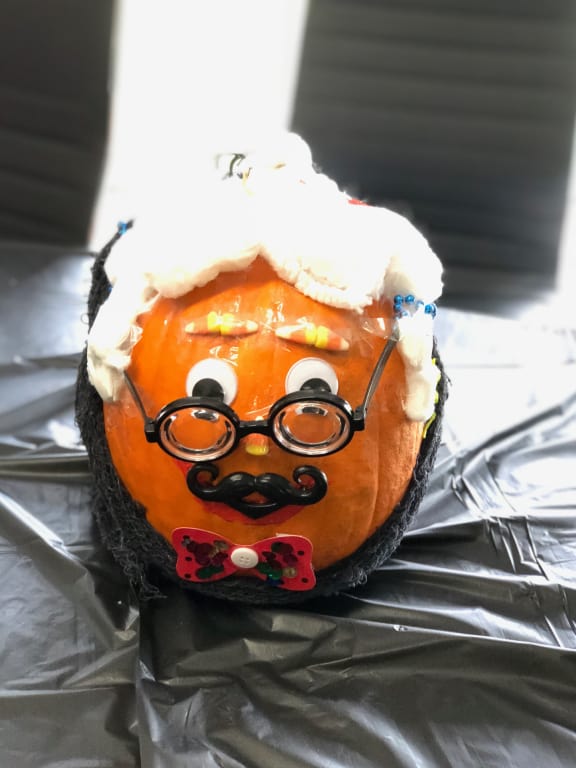 Winner: "Fanciest Pumpkin"
Team Sarah and Lindsay!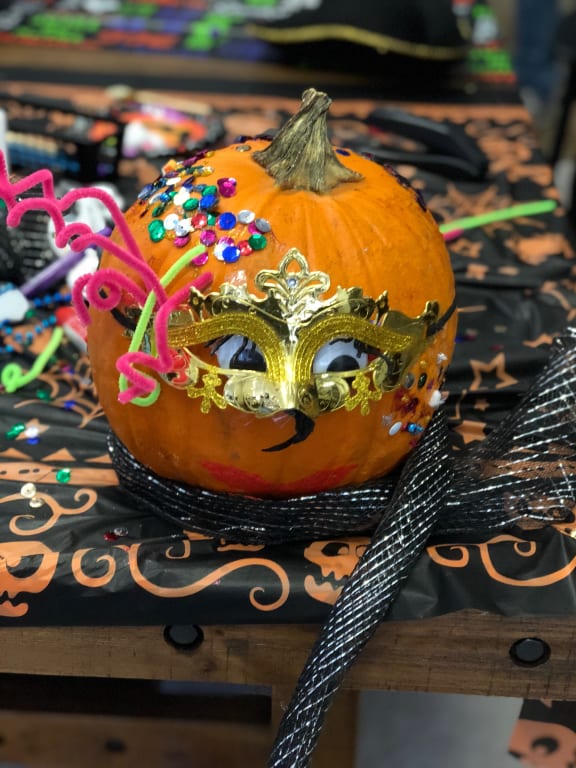 Winner: "Scariest" AND "Best-in-Show Pumpkin"
Team Trent and Luke, who spent a lot of effort to incorporate the Peritus PR logo into their design. Very clever!!!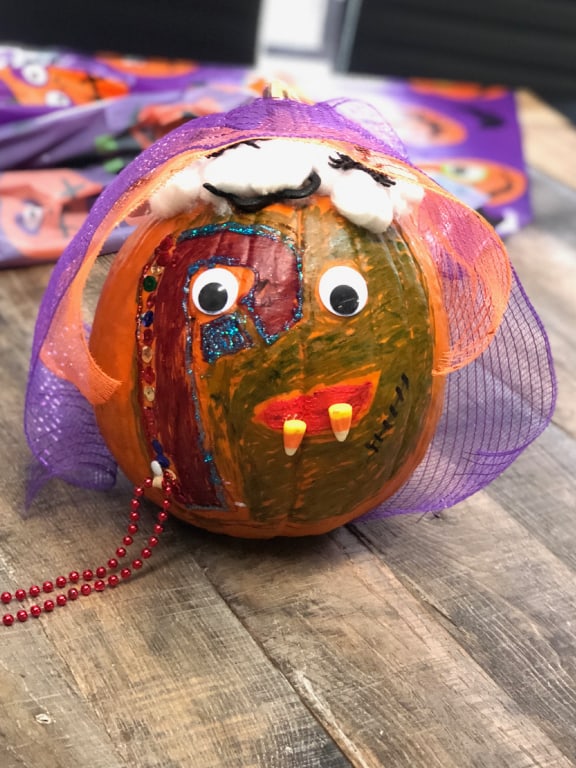 Conclusion
In the end, we had a great time during this Halloween challenge because of the creative limitations. It made us think and act quickly to solve a problem and reach an end goal. We hope everyone can take small opportunities like these to strengthen problem-solving skills using creativity!!
If you are interested in learning more about how creativity can thrive in the midst of limitations, here are some resources we found scouring the web: